Episodes List
Ep.1

Read 'em and Weep
Air Date: 2007-11-02
When Pop picks up an odd book at a discounted price to read to Cub, some strange changes unfold.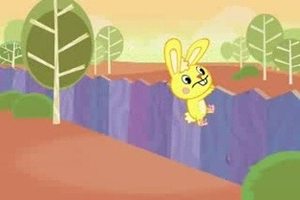 Ep.2

Can't Stop Coffin
Air Date: 2007-11-27
When Cuddles jumps a fence to go after a baseball, he finds himself in quite a spot.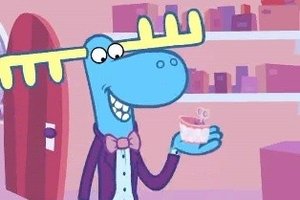 Ep.3

We're Scrooged!
Air Date: 2008-02-08
In a strange turn of events, Lumpy Scrooge finds the next "big thing" in the toy business.
Ep.4

A Sucker for Love (1)
Air Date: 2008-02-08
Nutty's candy addiction drives him to the edge.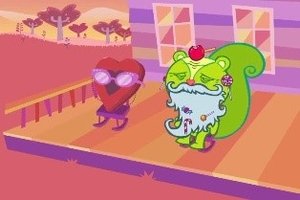 Ep.5

A Sucker for Love (2)
Air Date: 2008-02-08
The conclusion to Nutty's wild ride. Plus, we find out what happened to Cub.
Ep.6

Just Desert
Air Date: 2008-05-22
Lumpy finds himself a nice lake...in the middle of the desert?
Ep.7

Peas in a Pod
Air Date: 2008-10-18
Lumpy accidentally plants a magical seed, and grows some new friends. But, things quickly get out of hand.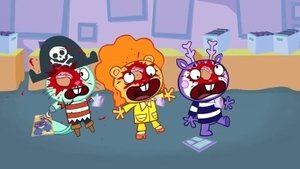 Ep.8

Wrath of Con
Air Date: 2009-07-20
Nerds unite! A trek to the comic book convention to meet their hero leaves them breathless.
Ep.9

All Flocked Up
Air Date: 2009-08-18
Hilarity ensues when Lumpy's bird-brained attempts to replace a wayward chick to its nest turn "fowl!"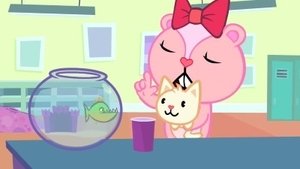 Ep.10

Something Fishy
Air Date: 2009-09-14
Class is back in session! The gang has brought in their pets for show-and-tell but Russell's scaly friend has more than a passing interest in the school body.
Ep.11

Without a Hitch
Air Date: 2009-10-13
In the dead of night, Flaky finds that unimaginable terror lurks at every turn. Fasten your seat-belts for a one way trip straight to the end of the road!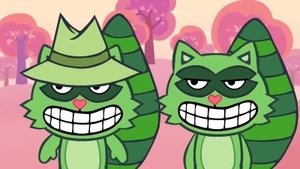 Ep.12

Swelter Skelter
Air Date: 2009-11-06
Things heat up for Lifty & Shifty when they try to chill out. Tempers flare but will cooler heads prevail?
Ep.13

I Nub You
Air Date: 2010-02-05
Ah, "nub" is in the air! Watch Petunia find out the answer to the eternal question: is it better to have "nubbed" and lost than to never have "nubbed" at all?
Ep.14

A Bit of a Pickle
Air Date: 2010-05-07
Make room at the table because the world of Happy Tree Friends gets a few new residents. Welcome Lammy and Mr. Pickels in their debut episode!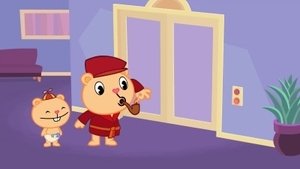 Ep.15

See You Later, Elevator
Air Date: 2010-10-01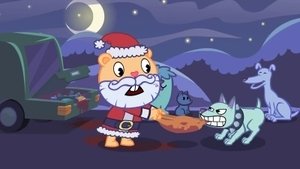 Ep.16

Clause for Concern
Air Date: 2011-12-08
Ep.17

The Choke's on You
Air Date: 2012-03-23
Our most recent episode kicks us off when Lumpy chokes on the job and is forced to go through a bunch of mishaps!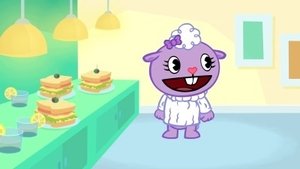 Ep.18

Royal Flush
Air Date: 2012-05-06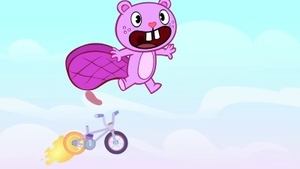 Ep.19

Brake the Cycle
Air Date: 2012-06-08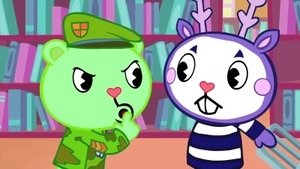 Ep.20

Random Acts of Silence
Air Date: 2012-08-02
Don't forget to be quiet in the library. When Flippy is the librarian, it might save your life.
Ep.21

Breaking Wind
Air Date: 2012-10-03
There's a bad wind blowing into town and it's up to Splendid to rise to the occasion!
Ep.22

All In Vein
Air Date: 2012-10-19
In the still of the night your deepest, darkest nightmares arise! A tale so chilling it will turn your blood cold! Beware the horror of Count Lumpy!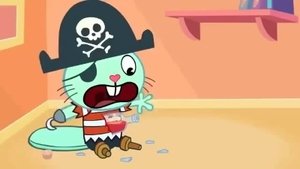 Ep.23

Bottled Up Inside
Air Date: 2012-11-21
All the fun of a "Ship in a Bottle", only less time consuming and (arguably) messier!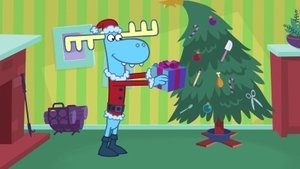 Ep.24

No Time Like the Present
Air Date: 2012-12-20
It wouldn't be Christmas without a season themed episode! Happy Holidays!
Ep.25

By The Seat of Your Pants
Air Date: 2013-03-29
Lumpy has Flippy over to watch a swimming competition on T.V. but is caught with his pants down. It's sink or swim time as Lumpy tries to keep one step ahead of Flippy. Which one of them is going to get caught "underwear"?