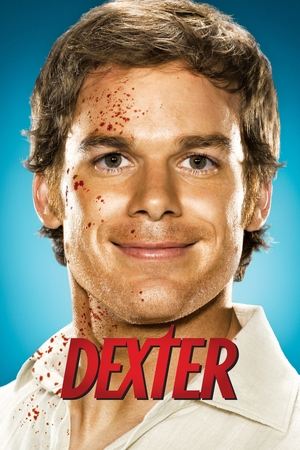 Season 2
(2007)
In season two, the bodies of Dexter's victims are uncovered and an investigation is launched in Dexter's own department to find the killer, dubbed the "Bay Harbor Butcher." Debra struggles to recover, and Rita sends Dexter to Narcotics Anonymous meetings when she suspects that he has an addiction. Sergeant James Doakes, stalks Dexter, suspecting that he is connected with the "Ice Truck Killer" killings.
---
Episodes List
Ep.1

It's Alive!
Air Date: 2007-09-30
Things are really beginning to heat up for Dexter: Doakes' suspicions about him are growing, his victims are escaping, and his body dump site has been found. Meanwhile Paul is troubling Rita over the missing shoe and Debra is going through trauma over the Ice Truck killer incident.
Ep.2

Waiting to Exhale
Air Date: 2007-10-07
Dexter is finding it hard to have closure on killing his brother. There is a new FBI agent to head the "Bay Harbor Butcher" case. Debra is finding it tough to put the past behind her.
Ep.3

An Inconvenient Lie
Air Date: 2007-10-14
Dexter sets his sights on a new victim: a murderer so repulsive it seems only fitting that he's a used-car salesman. Dexter's been unable to lie to Rita about his midnight activities, which has her thinking that he's a drug addict. She's threatened to leave him if he doesn't commit to a 12-step program to deal with his supposed addiction. While in this recovery, though, Dexter meets a sexy, mysterious woman named Lila.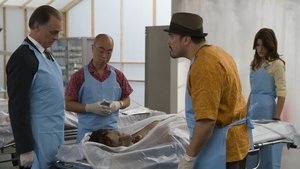 Ep.4

See-Through
Air Date: 2007-10-21
Rita's estranged mother visits and senses something is wrong with Dexter. Masuka thinks he's developed a lead in the Bay Harbor Butcher case, which has Dexter concerned. Angel's interrogation of a witness crosses a line.
Ep.5

The Dark Defender
Air Date: 2007-10-28
Dexter finds out that the man who killed his mother, right in front of him, is still alive. When he tells this to Lila, she suggests he face the man, as part of his road to addiction recovery. But then as his sponsor she insists on tagging along.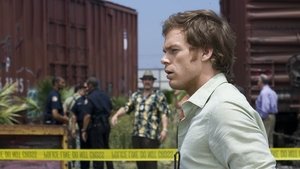 Ep.6

Dex, Lies, and Videotape
Air Date: 2007-11-04
A copy-cat killer follows the lead of the "Bay Harbor Butcher." Dexter must destroy an incriminating surveillance video.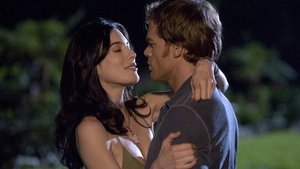 Ep.7

That Night, a Forest Grew
Air Date: 2007-11-11
Dexter manages to get Doakes off his back. He devises a plan to get the police in another direction. Lila and Dex's relationship intensifies, and he has some interaction with Rita and the kids.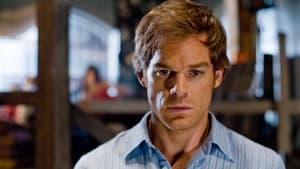 Ep.8

Morning Comes
Air Date: 2007-11-18
Dexter is attacked by the man who murdered his mother. Meanwhile, Lila wants to get closer to Dex, and Debra and Lundy close in on the Bay Harbor Butcher.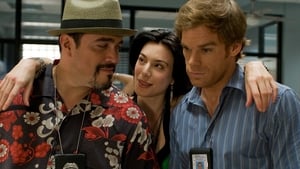 Ep.9

Resistance is Futile
Air Date: 2007-11-25
Dexter realizes it won't be easy to end things completely with Lila. Dexter tries to stay ahead of the investigations as the manhunt for the Bay Harbor Butcher intensifies. An enemy of Dexter figures out his secret.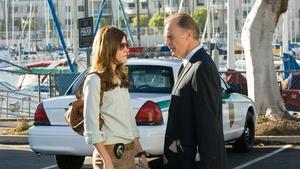 Ep.10

There's Something About Harry
Air Date: 2007-12-02
Doakes follows Dexter to his next crime scene and shocks him with a revelation about Harry. The Bay Harbor Butcher task force feels they are zeroing in on their man.
Ep.11

Left Turn Ahead
Air Date: 2007-12-09
Dexter must make a massive decision that will have an effect on all those he holds close. Lila meanwhile is back with a secret to blackmail Dexter.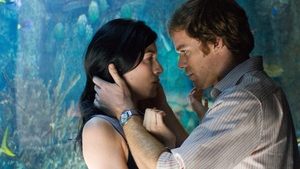 Ep.12

The British Invasion
Air Date: 2007-12-16
Lila Tournay finds Sgt. James Doakes imprisoned in an Everglades cabin and learns from him that her object of affection, Dexter Morgan, is the serial killer known as the "Bay Harbor Butcher". She decides to help Dexter and kills Doakes by setting the cabin on fire. Meanwhile, Dexter's sister Debra questions whether her career is more important than her relationship with FBI Special Agent Frank Lundy.