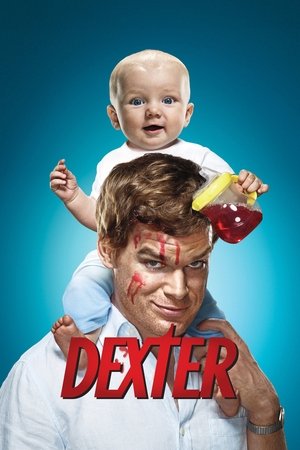 Season 4
(2009)
Dexter as a father and husband struggles to figure out how to survive for years to come. He seeks to learn from Arthur Mitchell, a serial killer and family man, who has murdered for over thirty years without being discovered.
---
Episodes List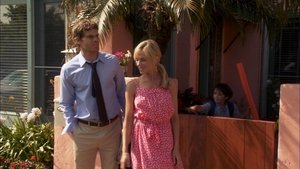 Ep.1

Living the Dream
Air Date: 2009-09-27
Six months after the season finale, Dexter is now living with three kids and a wife in a new home. Along with his new son Harrison, the complexities of being a suburban father of three is making it difficult for Dexter to concentrate on his work. His lack of sleep leads him to let a murderer walk by bringing the wrong documents to court and causes him to get into a car crash. Now retired Agent Lundy has returned to finally capture the mythical "Trinity Killer" who has arrived in Miami.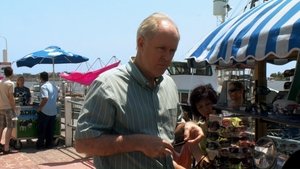 Ep.2

Remains to Be Seen
Air Date: 2009-10-04
Suffering from amnesia following his car crash, Dexter begins searching for Benny Gomez' lost body, with a helping hand from Harry. Meanwhile, Debra struggles with the return of her former lover while Quinn tries to juggle his personal and work life. Meanwhile, Trinity begins stalking his next chosen victim.
Ep.3

Blinded by the Light
Air Date: 2009-10-11
Dexter is hampered by his neighborhood's increased vigilance due to vandalism, his temporary inability to drive himself anywhere, and his admiration for the killing technique of the artful Trinity Killer.
Ep.4

Dex Takes a Holiday
Air Date: 2009-10-18
Dexter gets some much-needed R&R time with Rita and the kids out of town, leading to his stalking of a new victim until he unexpectedly begins to empathize with his target, a cop that murdered her family.
Ep.5

Dirty Harry
Air Date: 2009-10-25
Recent events spur Dexter into his own investigation of the Trinity killer. His motivations are now personal, and the clock is ticking. But the closer Dexter gets, the more he realizes that Trinity is unlike any monster he's previously encountered. Meanwhile, Debra blames herself for events that were out of her control, and in so doing pushes away those closest to her. As LaGuerta and Batista close in on the Vacation Murderers, Batista realizes he can use Quinn's relationship with a certain reporter to his advantage. And when Rita discovers a secret Dexter's been keeping from her, she begins to realize just how little she knows about the man she married.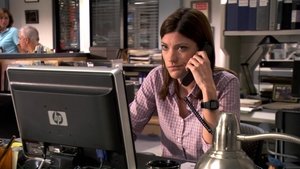 Ep.6

If I Had a Hammer
Air Date: 2009-11-01
Dexter knows it's only a matter of time before Miami Metro discovers the Trinity Killer's latest handiwork. Therefore, he has to work doubly hard to stay one step ahead of their investigation. Dexter has begun to realize that the closer he gets to Trinity, the more he stands to learn from this very different beast. Trinity hides behind a well-kept mask, and getting behind that facade will require some extra prodding on Dexter's part. Meanwhile, Debra becomes frustrated when she finds herself shut out from her own case. She considers bending the rules in the name of justice, risking her career in the process. LaGuerta and Batista come to regret a major decision, and realize that by playing by the rules they may have painted themselves into a corner. And when the friction between Rita and Dexter comes to a head, Dexter gleans relationship advice from a most unlikely source.
Ep.7

Slack Tide
Air Date: 2009-11-08
Dexter finds himself enjoying a brief moment of tranquility. He's finally managed to strike a balance between work, family... and other pursuits. But he's keenly aware that times like these aren't meant to last. When Miami Metro discovers a string of murders connected to a prominent photographer, Dexter sees an opportunity for a clean kill. However, his plans seem to be thwarted every step of the way. Quinn has taken a renewed interest in Dexter's nightlife. Dexter's plans to keep Astor and Cody distracted with new activities soon backfire. Even Harry disapproves of Dexter's choice of pastime, urging him instead to focus his efforts on the Trinity Killer. Meanwhile, Debra returns to work, frustrated to find everyone treating her with kid gloves. She decides to concentrate on her pursuit of the Trinity Killer as well as delving into her father's checkered past - investigations which Dexter fears might lead her to danger - or worse, the truth.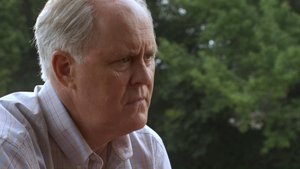 Ep.8

Road Kill
Air Date: 2009-11-15
Dexter has always known his father's Code was meant to protect him from exposure. But after committing a serious mistake, he wonders if it could have been designed to protect him from something even more dangerous – human emotion. When he discovers that Trinity is planning an out-of-town trip, Dexter sees an opportunity to ride along and gain insight into the mind of a fellow monster.
Ep.9

Hungry Man
Air Date: 2009-11-22
For most people, Thanksgiving is a time for traditions and family. But for Dexter, it's an opportunity to get closer to his most dangerous adversary yet. As Dexter gains insight into Arthur's psychology by studying those closest to him, he finds himself drawn into a bizarre and twisted world.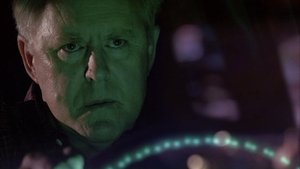 Ep.10

Lost Boys
Air Date: 2009-11-29
Dexter finally believes he understands the beast known as Trinity. But when a ten-year old boy goes missing, Dexter is forced to question everything he's learned up to this point.
Ep.11

Hello, Dexter Morgan
Air Date: 2009-12-06
Miami Metro is just one step away from discovering the identity of the Trinity Killer. And Dexter can't let that happen. Dexter must take drastic action to buy himself time to deal with Trinity in his own fashion. Arthur, who still can't understand why Dexter didn't simply turn him in, begins his own bloody investigation into Kyle Butler.
Ep.12

The Getaway
Air Date: 2009-12-13
Dexter and Arthur find themselves on a collision course, as Debra unearths a shocking long-hidden truth, Rita admits her marriage to Dexter is troubled, and Batista and LaGuerta face the consequences of an ethics breach.