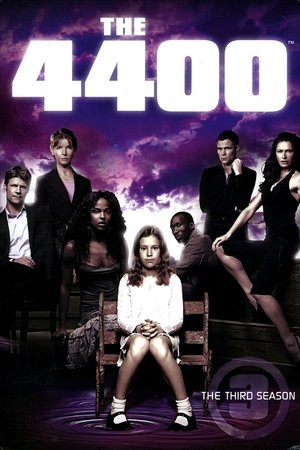 Season 3
(2006)
The third season continues exploring the travails of the 4400 people who all at once returned in a ball of light to Earth; though the returnees had not aged physically, many of them reappeared with dramatic abilities ranging from enhanced reflexes to precognition.
---
Episodes List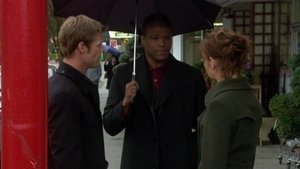 Ep.1

The New World (1)
Air Date: 2006-06-11
Ryland and other government officials are on trial for withholding vital information that they discovered about the returnees when a disturbing sound is heard the courtroom. Tom and Diana, with the help of Gary Navarro, try and track down T.J Kim, who they believe is responsible for the piercing sound heard in the courtroom. Richard and Lily are forced to deal with a now grown Isabelle While Lily also suffers from a rapid aging disease that Shawn is unable to heal. Tom and Diana also investigate a radical organisation called the Nova Group that appears to have ties with Shawn and the 4400 Center.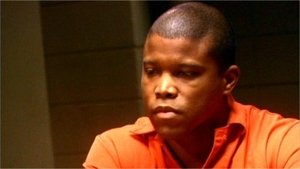 Ep.2

The New World (2)
Air Date: 2006-06-11
Gary Navarro is arrested for the second attempt to assassinate Dennis Ryland. Knowing she is the key to her mother's survival, Isabelle attempts to kill herself by jumping off the 4400 center building only to survive without a scratch. Matthew Ross expresses his displeasure at her actions and tells her of the destiny she is to face. Isabelle is troubled about what Matthew told her, but after a discussion with Shawn she decides it's her choice with what she does with her life. Matthew gives Isabelle a substance that can kill her if it's injected.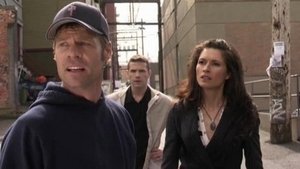 Ep.3

Being Tom Baldwin
Air Date: 2006-06-18
Tom is accused of murdering TJ Kim. 17 year old Boyd Gelder has the ability to change his appearance whenever he chooses. Meanwhile, Shawn and Isabelle grow closer.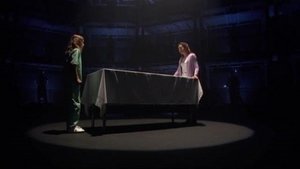 Ep.4

Gone (1)
Air Date: 2006-06-25
Someone is targeting young 4400's and Maia gets kidnapped. A mistake from Shawn's past comes back to haunt him. Richard is given a position of authority at the 4400 Center.
Ep.5

Gone (2)
Air Date: 2006-07-02
Tom and Diana continue to investigate the disappearance of the 4400 children. Isabelle and Shawn's relationship becomes public.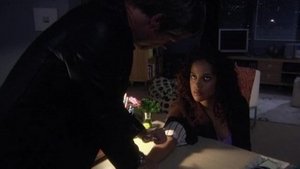 Ep.6

Graduation Day
Air Date: 2006-07-09
Isabelle seeks revenge on the Nova Group after they attack Shawn. Alana confronts the man responsible for killing her husband and son in a car accident nine years ago.
Ep.7

The Home Front
Air Date: 2006-07-16
With the help of Dennis Ryland, NTAC track down the remining members of the NOVA group. Nikki pays Shawn a visit.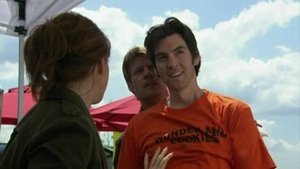 Ep.8

Blink
Air Date: 2006-07-23
Tom and Diana are drugged with a hallucinogen, that was created from oil that was secreted from the hands of a 4400.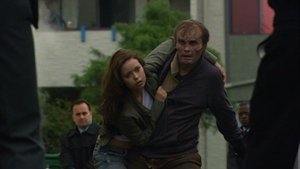 Ep.9

The Ballad of Kevin and Tess
Air Date: 2006-07-30
"The Ballad of Kevin and Tess" is the ninth episode of season three of the science fiction television series The 4400. The episode aired July 30, 2006 on the USA Network.
Ep.10

The Starzl Mutation
Air Date: 2006-08-06
Tom and Diana's investigation into a series of gruesome murders leads them to uncover another conspiracy within the government. At the 4400 Center, Shawn receives a gift from another returnee that allows him to see his future.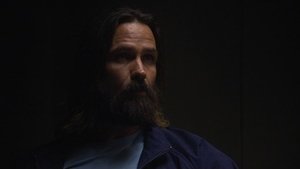 Ep.11

The Gospel According to Collier
Air Date: 2006-08-13
NTAC and the 4400 Center work together to find Jordan Collier. Kyle Baldwin gets a surprising visitor at the state prison.
Ep.12

Terrible Swift Sword
Air Date: 2006-08-20
NOVA group members that were in the custody of NTAC escape from jail with outside help from Jordan Collier. Diana tells April about her relationship with Ben. Shawn and Richard learn that Isabelle is working with Dennis Ryland.
Ep.13

Fifty–Fifty
Air Date: 2006-08-27
Tom and Diana continue their investigation on Jordan Collier's plan for mankind. Dennis Ryland rejoins NTAC. Isabelle prepares for battle.