Episodes List
Ep.1

JFK: One PM Central Standard Time
Air Date: 2013-11-13
Fifty years after the tragic shooting of President John F. Kennedy, Secrets of the Dead chronicles minute-by-minute the assassination as it was revealed in the CBS newsroom from the moment the President was shot until Walter Cronkite's emotional pronouncement of his death, one hour and eight minutes later.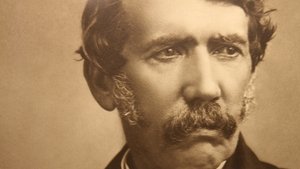 Ep.2

The Lost Diary of Dr. Livingstone
Air Date: 2014-03-26
New forensic technology helps researchers study Dr. David Livingstone's lost diary, which reveals he witnessed the massacre of slaves by their traders.
Ep.3

Carthage's Lost Warriors
Air Date: 2014-04-02
146 B.C.: Carthage, the proud capital of the vast Carthaginian Empire, is ablaze. Marauding Romans are mercilessly slaughtering and pillaging. Any survivors face a terrifying fate as slaves on Roman galleys or in their quarries. Escaping the bloody carnage is impossible...or is it? Could some of the once-mighty Carthaginians have got away? And even more incredibly – could they have turned west on an epic journey across the vast Atlantic Ocean to new shores? Did they set foot in South America, long before Columbus ever walked the face of the Earth? Ancient documents suggest there was a Carthaginian getaway, and modern science has found evidence to support these extraordinary claims.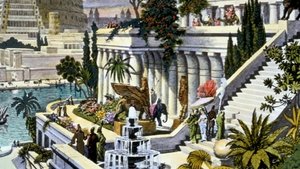 Ep.4

The Lost Gardens of Babylon
Air Date: 2014-05-06
The search for the Hanging Gardens of Babylon, considered one of the Seven Wonders of the Ancient World despite a lack of physical evidence that they existed. Dr. Stephanie Dalley (Oxford University) posits that the legendary gardens were not located, as commonly believed, in the ancient city of Babylon, but hundreds of miles to its north, in what's now central Iraq.
Ep.5

The Mona Lisa Mystery
Air Date: 2014-07-09
Discover a portrait of a younger and more beautiful Mona Lisa that predated the famous Louvre masterpiece. In September 2012, headline news shook the art world. A secret da Vinci had been uncovered, a portrait of a younger and more beautiful Mona Lisa that predated the famous Louvre masterpiece. Now an elite group of art historians, research physicists, restoration experts and forensic imaging specialists have gained exclusive access to analyze the painting first hand. Applying high-precision, scientific techniques they will aim to verify the painting's date, decipher hidden mathematical codes within it, and unravel the clues that point to da Vinci's genuine hand.
Ep.6

Dick Cavett's Watergate
Air Date: 2014-08-08
Dick Cavett's Watergate offers a unique opportunity to mark the 40th anniversary of a defining moment in American history. From 1972 to 1974 the Watergate scandal unfolded on The Dick Cavett Show, as Cavett interviewed nearly every major Watergate figure, even non-political guests expressed their opinions. Dick Cavett's Watergate documents the scandal in the words of the people who lived it.
Ep.7

Resurrecting Richard III
Air Date: 2014-09-24
Scientists test the bones of England's fierce King Richard III.