Episodes List
Ep.1

Scanning the Pyramids
Air Date: 2018-01-24
The only one of the seven wonders of the world still standing, the Great Pyramid of Khufu has fascinated people for centuries. Tracing the origin of the legends of secret chambers hidden in the heart of the pyramid, Scanning the Pyramids will show what lies within, solving a 4,500-year-old mystery, by following the first scientific mission in 30 years to be authorized by the Egyptian government to examine the pyramids of Egypt.
Ep.2

Hannibal in the Alps
Air Date: 2018-04-10
Follow a team of experts as they solve the enduring mystery of exactly where Hannibal and his troops crossed the Alps to launch a surprise attack on Rome.
Ep.3

The Woman in the Iron Coffin
Air Date: 2018-10-03
On October 4, 2011, construction workers were shocked to uncover human remains in an abandoned lot in the Elmhurst neighborhood of Queens, New York. So great was the level of preservation, witnesses first assumed they had stumbled upon a recent homicide. Forensic analysis, however, revealed a remarkably different story. Buried in an elaborate and expensive iron coffin, the body belonged to a young African American woman who died in the first half of the 19th century, before the Civil War and the federal abolishment of slavery. But who was she? Secrets of the Dead: The Woman in the Iron Coffin follows forensic archaeologist Scott Warnasch and a team of historians and scientists as they investigate this woman's story and the time in which she lived, revealing a vivid picture of what life was like for free African American people in the North.
Ep.4

The Nero Files
Air Date: 2019-02-20
Take a look at the life of Nero and find out what history may have gotten wrong about him
Ep.5

King Arthur's Lost Kingdom
Air Date: 2019-03-27
Uncover new archaeological evidence rewriting our understanding of the Dark Ages in 5th– and 6th-century Britain that might also explain the legend of King Arthur.
Ep.6

Egypt's Darkest Hour
Air Date: 2019-04-03
The discovery of a rare mass grave with the bones of nearly 60 people outside Luxor sends archaeologists on a quest to find out who the remains belong to, why they were buried the way they were and what was happening in ancient Egypt that would have led to a mass burial. Could the collapse of the empire's Old Kingdom provide any clues?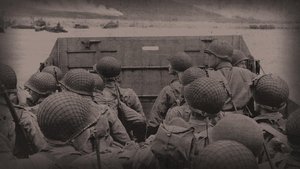 Ep.7

World War Speed
Air Date: 2019-06-25
Follow historian James Holland on his quest to understand how the use of amphetamines affected the course of World War II and unleashed the first pharmacological arms race.