Episodes List
Ep.1

Dream On
Air Date: 2009-02-19
Amy, Britta and Cody are three young women suffering their quarter century crisis: 25 and what have they achieved? They make a vow that in one year they'll each fulfil their ambition. Their mate-since-childhood Kevin, admires their pluck but, to be honest, since Amy, Britta and Cody are currently Tragically Poor; Tragically Unknown; and Tragically Single, he reckons it's going to be a bit of an ask.
Ep.2

Signs and Obstacles
Air Date: 2009-02-26
Amy gets a foot in the business door but Kevin smells a rat. Sparks fly when Britta meets up with a former flame.
Ep.3

First Catch Monkey
Air Date: 2009-03-05
Everyone pitches in to solve Cody's man problems. Britta gets a lucky break.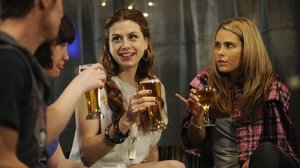 Ep.4

Mothers & Daughters
Air Date: 2009-03-12
Britta's quest to be famous at all costs sees her applying for a new reality TV show called "Mother v Daughter". After being called down to the studio, her hopes are high, but she quickly discovers she's actually been enlisted as a party fairy for the executive producer's young boy. Amy's quest to become rich involves the same executive producer — she becomes her personal assistant, hoping to discover the ways to fame and fortune behind the camera. A new man enters Cody's life — just as she hoped. Problem is — he's Possum's teacher and he's married.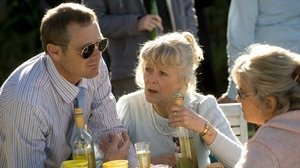 Ep.5

Loyal
Air Date: 2009-03-19
When Amy's ex Brad loses his high flying finance job, he turns to her for comfort. But green-eyed Kevin's not having any of it; he tips off Brad's wife, and resident superbitch, Angelina about Amy and Brad's secret meetings. Then, Gwen drops a bomb when she reveals to her family that she's been diagnosed with Alzheimer's.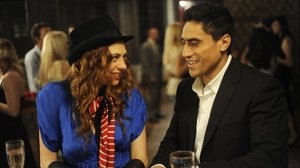 Ep.6

Less Than Zero
Air Date: 2009-03-26
Britta is struck by tragedy, Amy gets the wrong idea, and there's a new McMann in town.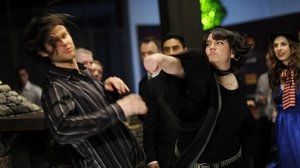 Ep.7

I Should Be So Lucky
Air Date: 2009-04-02
After a string of hideous experiences, Cody puts on a brave face and shows up to yet another blind date only to be stood up. As luck would have it Ben is there and the pair end up having a date, sort of. Amy is working hard for Antonia and manages to pitch some new ideas. When she realises that Antonia has renamed one of her ideas and claimed it as her own, Amy takes this in as a valuable lesson, but Larry is less sanguine. Kevin ponders the nature of luck vs circumstance but when he finds himself at the bar with a very drunk Amy he decides to seize the day and declare his love. Unfortunately, all Amy hears is a declaration of undying friendship.
Ep.8

Great Expectations
Air Date: 2009-04-09
Britta gets to know a long-lost relative, but is Don really her father? Meanwhile, Cody's relationship with rugby star Eli takes a giant step forward, and Amy struggles with Cody's new life.
Ep.9

Faking It
Air Date: 2009-04-16
The incredible has happened; Kevin has slept with Amy. The next morning, Kevin is in seventh heaven but lost in the hangover from hell, Amy doesn't remember that they even did it. Cody and Eli are steaming ahead with engagement plans and parties, photo shoots and happy families. Everything on the surface looks perfect but there's something amiss in this fairy tale… how long will Cody be able to ignore the truth? Amy's world starts to unravel when she discovers her Dad's not as perfect as he makes out. In a drunken stupor he writes off a car, and even manages to give Jan a blow to the face. Will Amy keep standing by her father after all this?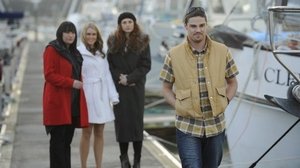 Ep.10

Changes
Air Date: 2009-04-23
Amy still doesn't seem to remember the best night of Kevin's life, but Kevin insists he's glad; this way nothing changes. Besides he's got a hot new lady in Wanda who seems on his wavelength about keeping it casual. Business at Finders Seekers is good, but Larry is in rehab and Amy is still a long way from achieving her goal. When Brad drops by with news that her old house is soon going back on the market, Amy wonders how she can get the money together she needs to buy it. Britta's mum and her new-old flame, the one legged Ron, throw a surprise wedding before sailing off into the sunset. But then terrible news; there has been a storm and Fran and Don are missing.
Ep.11

Do The Right Thing
Air Date: 2009-04-30
Cody makes a big decision, Amy gets a new partner, and Britta considers a different kind of fame.
Ep.12

Sex, Lies and Home Renovations
Air Date: 2009-05-07
Britta digs for dirt on Eli, Amy and Brad exchange mixed messages, and Cody makes an alarming discovery.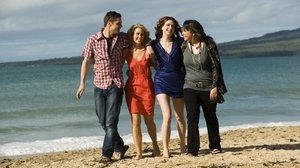 Ep.13

Dream Believers
Air Date: 2009-05-14
One year on, Amy, Britta, Cody and Kevin return to the beach where they first made their pact, Cody's big day brings heartbreak and surprise. It seems everyone believes in fairies.