Episodes List
Ep.1

Starting Over
Air Date: 2010-03-18
A new year, new resolutions; the Go Girls embark on another epic quest. And this time, they decide on new and bigger objectives… Heartbroken and in debt, Amy is taking her mind off her problems with meaningless sex. Britta's intervention with Amy gives her a realisation, having slept with half of the North Shore, she now wants something better. Cody returns from honeymoon, but the gay rumours surrounding Eli haven't gone away. Cody realises now that getting married was the easy bit, and staying married is a lot harder. Kevin decides this year he is aiming higher in all respects.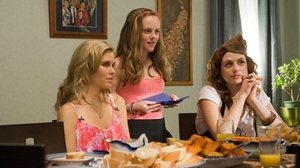 Ep.2

Nothing But The Truth
Air Date: 2010-03-25
Kevin thinks that the truth is sometimes better not being told — as Amy reels from the news that her mum has kicked her Dad out because he once slept with one of her friends. Surely not Cody? This tests Amy's resolve to help others, but she can't let it go, especially when she works out the real secret — the truth about Possum's paternity. Cody tries to damp the flames of the terrible rumour. She's relieved when Eli supports her in wanting to shut this down and say nothing. But when Eli learns the truth, Cody finally realises she'll have to man up and tell all, painful as it might be.
Ep.3

We Are Nothing
Air Date: 2010-04-01
Loyalties are tested, and who comes first — friends or family? The return of Amy's old school friend stirs up a catfight; while Britta finds a love guru.
Ep.4

Crazy Enough To Work
Air Date: 2010-04-08
Anyone can do anything — unless they're two of life's great under-achievers; Kevin takes the plunge and Britta surprises everyone.
Ep.5

Best Days Of Your Life
Air Date: 2010-04-15
The ten-year school reunion gives the Go Girls a chance to face their demons and close old wounds — as well as open a few new ones.
Ep.6

What Becomes Of The Broken Hearted?
Air Date: 2010-04-22
Kevin gets a nightmare flatmate and a dangerous love interest, as Britta finds herself in the middle of a tug of love.
Ep.7

No Going Back
Air Date: 2010-04-29
Cody claims she's over Ben Maddox, but after seeing him again, her mind keeps going to the strangest places. And with Eli away on tour for a month or two, Cody is lonely. Surely just a platonic coffee with her old flame is okay? Isn't it? Olivia runs into Leo, an old mate from university, who now loathes her with every cell of his being, but he won't tell her why. Olivia's first urge is to run away and forget all about nasty Leo, but that would be the opposite of what she's vowed to do. Britta's new guy Chad seems like the perfect man. She could be finally making progress — but that would be way too easy.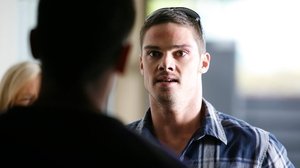 Ep.8

How Low Can You Go?
Air Date: 2010-05-06
Kevin has fallen in love with Kirby, which makes sharing her with her rugby star husband Zave even harder. With Kevin's vow to aim higher, will he settle for being the other guy, or will he step up and really go for what he wants? And if he does, will Zave smack his head in? With Olivia's help, Britta makes a list of attributes she would like in her ideal man. Meanwhile, it appears that Brad is finally over Amy, and maybe has his sights set on someone else. Now that Olivia and Brad are part of the gang, Cody feels on the outer and she can't even tell her jet-setting husband about it. Fortunately there is someone else she can talk to, but she could be playing with fire.
Ep.9

Boys Behaving Badly
Air Date: 2010-05-13
Bad-ass boys are out on the prowl — Kevin and um, Brad. But the quest to score meets serious opposition and big competition. Lock up your daughters! Kevin and Brad have finally realised that they're young, they're single, they're up for it. But of course picking up women in bars is never going to be without drama. Britta knows that Kevin is behaving this way because he's been hurt by Kirby, but she can't figure out Brad's excuse. With Eli returning from tour, Cody has to face a tough choice. Just what is she doing with Ben, and who should she really be with?
Ep.10

Spring Rolls
Air Date: 2010-05-20
Britta thinks she's met Mr Right, but Brad is sure he's Mr Wrong. Olivia's job is on the line, as is Kevin's favourite takeaway joint. Olivia's boss Leo just loves to call a spade a spade, but his scathing tirade on a local businessman threatens to put the North Shore Chronicle out of business. Luckily, Olivia is thrown a lifeline — by her former fiancé, poor blind jilted Nathan. Brad is certain that Britta's new man Joseph is a cheater and a liar, and he's determined to prove it. Kevin doesn't think that this is a good idea as in his experience, girls always shoot the messenger. But that doesn't stop him from being reluctantly dragged into Brad's mission.
Ep.11

It Ain't Over Till It's Over
Air Date: 2010-05-27
Cody is in turmoil when a Bad Fairy is back in town — but Eli's ex Phillipe claims he just wants to be friends. Meanwhile, Kevin realises what aiming higher really means when Kirby walks back into his life. Struggling with her own guilty conscience, Cody takes her paranoia regarding Philippe's intentions out on Eli. Eli's commitment to Cody is not something he takes lightly but Philippe's return is bound to shake things up for the couple. As Cody strives to fulfil her quest to stay married, a shocking confession could potentially change everything.
Ep.12

Together Alone
Air Date: 2010-06-03
Kevin can't look at Olivia in the same way anymore, but as he is in denial he finds a distraction with someone else who is as indifferent to the silly season as he is — Angelina. He's also distracted by the fact that Cody's marriage break-up has been announced by Eli via a weekly magazine. For Cody, this means war but when she takes on Eli and Flinty the consequences are also felt by Kev. Britta's new romance hits its first speed bump when she realises that she is spending more time babysitting Josephs kids than she is spending with Joseph. Brad is resigned to the fact that Britta is in love with someone else, but Nan is firmly on Team Brad — if only he'd make his move!
Ep.13

The More Things Change...
Air Date: 2010-06-10
Britta is horrified to discover that Kevin has invited a witch into the house, for this can only mean bad things like curses and evil spells. Not exactly what a girl needs in her life as she's preparing for her wedding day. As Britta prepares to take the plunge with Joseph, Brad decides it's time to win her from her fiancé's clutches. Meanwhile, Cody regains hope for her marriage and Olivia realises there's nothing stopping her going back to New York — or is there?