Episodes List
Ep.1

Consequences
Air Date: 2012-02-14
So it's another January, but one year on — and this is where we find the Go Girls: Britta has been through a very big change. In fine McMann tradition, she is the solo mum of a little girl, now four months old. Cody is running the garage and living with Possum. But on the romance front things have changed a lot. Amy is back on the Shore — and she's a woman with ambitions. Brad returns, but a broken heart and overseas travel mean he's a changed man. Olivia and Joel are doing well with their music and had a minor breakout hit that's been sold for an ad. Kevin has been married to Amanda for more than a year, but he's hardly seeing his friends these days... Kevin is back in town with bombshell news, as Britta has big news for Kevin. But when bombs go off, someone is bound to get hurt...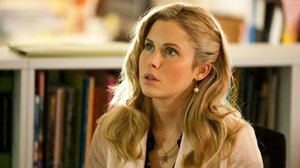 Ep.2

Two Trolls
Air Date: 2012-02-21
Amy's quest is to be the best lawyer, but she's being bullied at work by a nemesis from her past, Rupert the Perve. Kevin, trapped in hospital, is frustrated he can't defend her. Cody has battles of her own, with NSB's evil ex, Bex, as Olivia discovers that Joel has moved in.
Ep.3

Love Hurts
Air Date: 2012-02-28
Olivia finds she's been left a million dollars in her father's will. But as she clears out her father's things, she finds he kept a report card on all his daughters and is rocked that he thought her a disappointment. Kevin is convalescing as Amy goes to Timaru leaving the Go Girls in charge of his care. Britta is flustered to find Brad is back in town but he is not the same man he used to be. Britta is so upset she forgets to feed Kevin, so Fran takes round Jan's enhanced home baking...
Ep.4

A Better Man
Air Date: 2012-03-06
Britta fears Leo's bad habits are putting Hero at risk and bans him from seeing her. Leo resolves to turn over a new leaf and Britta is impressed but she admits that she's not in love with Leo, and never will be. Leo nearly falls off the wagon, then realises that it's Hero he wants as much as Britta. Kevin confesses all to Amy, and feels his life is over — especially when he discovers that Cody has financial woes and can't give him his old job back. With the help of Brad, Kevin confronts Dave about getting his money back. This goes badly, but Kevin meets a motorist in distress. Ron Cape runs a rally team and is so impressed with Kevin that he offers him a job. Kevin decides to take it and make a fresh start. But Amy returns and forgives him. Kevin has his dream girl at last.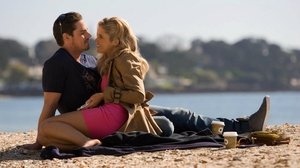 Ep.5

Kevin and Amy Up a Tree
Air Date: 2012-03-13
Kevin is trying to ignore everything except sex with the girl of his dreams — Amy. But this proves hard when Cody has fresh financial woes — NSB has sold the rental fleet. He insists it's not personal — business is business, but Cody feels betrayed and desperate and pressures Kevin about getting the money Dave owes him.
Ep.6

Bad Mothers
Air Date: 2012-03-20
Kevin leaves, but has a job for Brad — to look after the Go Girls. Brad is not keen on this assignment, but Britta is upset. Her bad mother, Fran, lied about Britta's age — and she is six months older than she thought. On top of this, Nan bites a child, and Jan gets arrested for dope possession.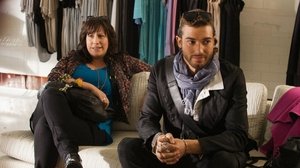 Ep.7

What a Difference a Frock Makes
Air Date: 2012-03-27
Life can go in very different directions as Cody and Amy both discover when visitors rock their world. But can a frock sale really make that much difference? In one version of our sliding doors, they do. Cody's new frock causes a fight with NSB and a rematch with Eli, who ho has come to ask for a divorce, but is torn... In the version where the gals don't go shopping, Amy goes home to find her mother in bed with her boss Brendan...
Ep.8

Pleasure and Pain
Air Date: 2012-04-03
Leo has been picked up by a morning magazine show, Morena! But the producer turns out to be his scary ex Ellie, who seems to hate Leo. Britta fears for his job and goes into bat for him. Leo gets a contract, but as he obsesses about how much he hates Ellie, Britta starts to realise that maybe he's still in love with her. Olivia is having a secret affair with Will, but now gets a call from Joel. He's back in the country and Dipak has had a relapse and is in hospital. Olivia agrees to visit with Joel, only to find Dipak has already passed away. Olivia and Joel bond over their grief, and end up in bed.
Ep.9

Don't Look Back
Air Date: 2012-04-10
As Amy goes to visit Kevin in Bangkok, Britta, Olivia and Cody are single gals looking for action. But when Britta gets stood up, Brad despite his better judgment asks her to stay over. Britta and Brad are both determined that they can't go back, but as they spend time together, they start to think they could move forward. Olivia and Cody score with a couple of randoms, as she spies NSB with a date. But in the morning Cody is appalled to find her parents at her door. Olivia covers for Cody — but the big news is Gwen and Wiri have moved back but Cody is worried when they want to buy a large house.
Ep.10

Give and Tak
Air Date: 2012-04-17
Olivia wants to do good, but is a bad boy about to take advantage? Meanwhile, a childcare crisis leads Britta to an unlikely guru.
Ep.11

Trouble
Air Date: 2012-04-24
Amy faces the ultimate showdown with Rupert the Perve. But will she have to sacrifice her career? The Go Girls are incensed on her behalf — and deploy their combined resources to get at Rupert. Meanwhile, Robyn is worried about her sons and drugs. Olivia reassures but then finds Will using speed.
Ep.12

Home Is Where The Heart Is
Air Date: 2012-05-01
When Gwen goes missing, everyone is called out on the search, including NSB. Cody is disturbed to realise her parents aren't coping, and it isn't the first time Gwen has gone wandering. Brad is shocked that Britta has moved out of home and is flatting with Ross. Britta loves this new arrangement, but is put out when Ross has a date with an ex-colleague, Geraldine. Britta is disturbed to find she's jealous, and hooks up with Brad.
Ep.13

Happily Ever After
Air Date: 2012-05-08
Brad has to stop a wedding, but it's going to take way more than a bouncy castle. Brad has decided Britta is seeking security because she never had a father. So he and Leo set out to find him. Britta is upset to hear of their interference, but overjoyed to meet her father — someone she never expected. Brad finds drugs at Hermanos and is furious — how can he be in business with Will if he can't be trusted? Will takes this on the chin, and the next thing he breaks up with Olivia, who is heartbroken.