Episodes List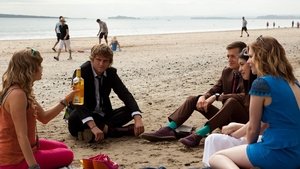 Ep.1

The Witch Is Back
Air Date: 2013-04-30
Now that Amy, Britta, Brad, Cody and Kevin have successfully negotiated their way through the minefield of their 20s, it's time for them to move on and make way for a whole new cast of characters... Ted is not pleased to have Candy McMann back in his life. But as well as ultimate evil, Ted has ultimate good back in his life — his former teacher Ms Sarah Bennett. Alice vows that this year she will be bad and get a reputation for it, as Candy vows that she'll be good. Levi doesn't need a quest, because his life is perfect; as Bennie's quest is to be the boss. And Ted reveals that his quest is to win the woman he loves. Everyone agrees that's the biggest ask of all.
Ep.2

Total Control
Air Date: 2013-05-07
Sarah is away and Ted envies Levi, who has plans to flatter his boss, Willa, into a pay rise with an impromptu birthday party. Levi intervenes on Alice's paltry plans to be bad, and thinks Ted needs to stop moping over Sarah. He suggests his assistant Tiana would be keen. Meanwhile, Candy runs into hot doctor Mitchell, who she bonked at high school. He is keen for a rematch. But now Bennie runs into Mitchell, literally.
Ep.3

Expect the Unexpected
Air Date: 2013-05-14
Ted is facing his 25th birthday, sad that Sarah won't see him anymore as Gordon suspects Sarah of having an affair. Candy insists on helping, and pretends she's Sarah's personal trainer so Sarah can meet up with Ted. But it turns out Gordon wants personal training as well — so Candy can now offer Ted the ultimate birthday present — time with Sarah. Bennie's busy with her new job as a caregiver to a paranoid old man. But his fears about the neighbours turn out to be true. As Bennie finds her fears about Mitchell and Ashleigh are also correct.
Ep.4

Pushing Buttons
Air Date: 2013-05-21
Levi's mother is unimpressed to hear he's lost his job but Levi finds a sure-fire way to crush Tiana into midget pulp when he spots her schmoozing a former client. Candy is internet-famous starring in a video having sex with a moose, but she is unrepentant. Alice's naughty weekend leads to big trouble.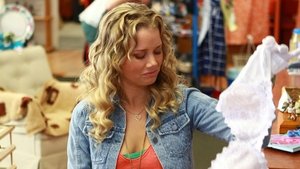 Ep.5

Fate, Karma, Whatever…
Air Date: 2013-05-28
Ted has enrolled in art classes to win Sarah. She is flattered, but thinks it's impossible. Ted's hopeful when he sees Sarah has painted the garden where they made love. Ted and Bennie get an unexpected windfall when they find their Great Aunt Trish has died, leaving them twenty thousand dollars each. Candy's community service sentence could be a romantic opportunity.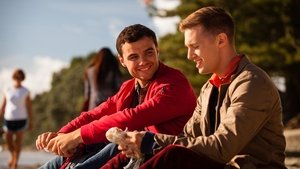 Ep.6

Feel the Fear
Air Date: 2013-06-04
Ted finds Bennie is serious about opening her food van, and freaks. Alice has too much leave and has to take a holiday and is having scary dreams - the ones about the Ex. Levi finally gets to meet a hot Mystery Guy only to find he is Tiana's brother. Levi admits his hatred of Tiana to Kent, thinking it will drive him away. It doesn't and Levi has to face his ultimate fear — commitment.
Ep.7

Hide the Poo
Air Date: 2013-06-11
Alice is back from Bali where she claims to have been super-bad with an Irish guy called Fergus — but is it true? And will she go further? Meanwhile, Candy's heroic deed leads to a tough choice over Dr Hot when he invites her out.
Ep.8

Not High School Anymore
Air Date: 2013-06-18
The death of Levi's high school nemesis brings many blasts from the past. But who is hiding secrets from back then?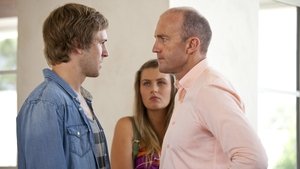 Ep.9

A Man of Action
Air Date: 2013-06-25
Ted gets excited when thinks Gordon is having an affair with a hot young chick but it turns out the hottie is in fact Gordon's seventeen-year-old daughter, Mallory. Sarah is not impressed to find Mallory pushing herself at Ted. Bennie finds Mitchell is a less than attentive boyfriend, though Tom the cop is sympathetic to her problem with an officious health inspector. Estranged from her friends, Candy returns to the dark side. The bitch is back!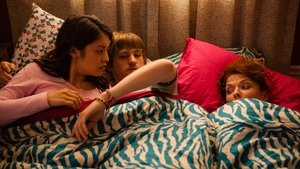 Ep.10

Relativity
Air Date: 2013-07-02
Alice is finding life with the Irish is exhausting, and is in trouble with her boss for ignoring a policy directive. Nancy offers Fergus cash if he leaves Alice and the country. Despite her promise, Sarah has not left Gordon and Levi is winding Ted up about it. Levi and Candy think Sarah will never leave, and Ted accuses Levi of being jealous because he doesn't have a real relationship. Alice is upset to find Fergus doesn't want to get a place with her, or commit.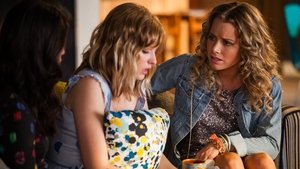 Ep.11

The Problem with Maths
Air Date: 2013-07-09
Ted finds things aren't adding up over who has slept with who. Candy adds up a lot of things — and draws some disturbing conclusions.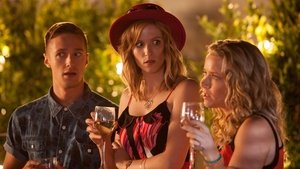 Ep.12

Different, Strange
Air Date: 2013-07-16
Ted feels cursed, as Levi confronts his demons.
Ep.13

Curses
Air Date: 2013-07-16
Candy is determined that Alice will have a wedding, no matter what...