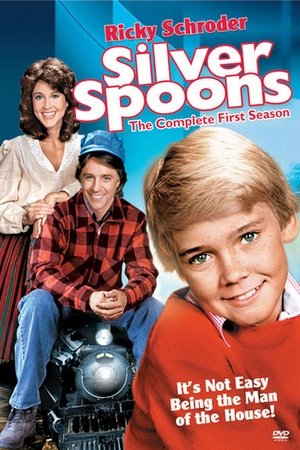 Episodes List
Ep.1

Pilot
Air Date: 1982-09-25
Edward Stratton III is the epitome of the overgrown child. His lawyer Leonard Rollins has just informed him that his business manager Lou says he is broke and Edward is more interested in playing a game of PacMan. The Stratton mansion looks more like an arcade with video games lining the walls and a scale model train in the middle of the room that actually goes all over the property. Edward is totally taken by surprise when a blonde 12 year old boy arrives and introduces himself as Edward's son Ricky. Edward had been married to Ricky's mother Evelyn for seven days and until that moment he had no clue that he was a father. We meet Edward's assistant Kate Summers during a thoughtful moment of her mentioning that perhaps Edward should hold off on a charity donation until his finances were back in shape. After discovering and proving that Lou had really embezzled Edward's money, Ricky tries to convince his father to let him move in with him instead of making him return to military school.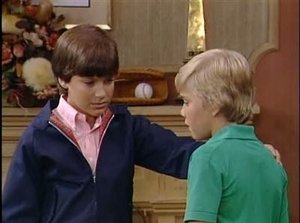 Ep.2

Boys Will Be Boys
Air Date: 1982-10-02
Rickys friend Derrick moves into the neighborhood and convinces him that the only reason Edward dosent punish him is because he dosent love him.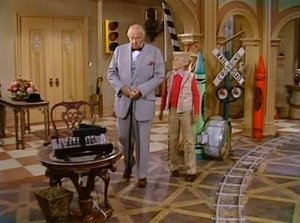 Ep.3

Grandfather Stratton
Air Date: 1982-10-09
Ricky wants to meet his grandfather.
Ep.4

Me & Mr. T
Air Date: 1982-10-16
When Ricky is bullied at school, Edward hires a bodyguard to make sure the problem never happens again.
Ep.5

Takin' a Chance on Love
Air Date: 1982-10-23
Ricky gets his first taste of puppy love when a new girl named Sally Frumble transfers to his school.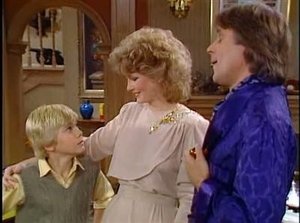 Ep.6

Evelyn Returns
Air Date: 1982-10-30
Rick's mother Evelyn arrives to challenge Edward for custody.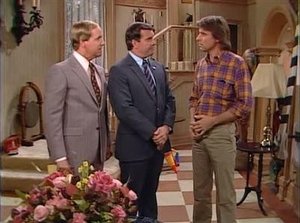 Ep.7

The Great Computer Caper
Air Date: 1982-11-06
Ricky is interviewed by a school reporter and goes on the run after hacking into a top secret government file.
Ep.8

I'm Just Wild About Harry
Air Date: 1982-11-13
Ricky and Derek find a lost orangutan and Ricky wants to keep him.
Ep.9

Honor Thy Father
Air Date: 1982-11-20
Ricky forces Edward to attend a banquet honoring Edward II.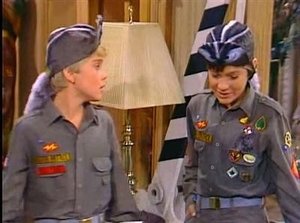 Ep.10

Father Nature
Air Date: 1982-11-27
Ricky convinces Edward to take him camping so he can earn his badger paws.
Ep.11

A Little Magic
Air Date: 1982-12-04
Convinced that Kate is in love with him, Ricky decides to set her up with Edward.
Ep.12

Falling in Love Again
Air Date: 1982-12-11
Kate goes on a grudge date to make Edward jealous. It works and the two admit their feelings for each other in the middle of Carnegie Hall.
Ep.13

The Best Christmas Ever
Air Date: 1982-12-18
Edward and Ricky play Santa to a family living in a cave on their property.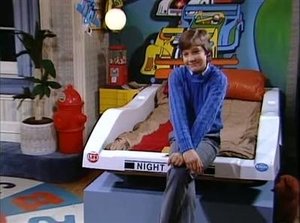 Ep.14

The Most Beautiful Girl in the World
Air Date: 1983-01-08
After Derek saves his life Ricky is forced to pose as his date at a co-ed party.
Ep.15

Twelve Angry Kids
Air Date: 1983-01-15
Ox,the bully,(see Me and Mr.T)takes Ricky to court for whiplash and is in a wheelchair. Ricky insists that the jury be made up of twelve kids.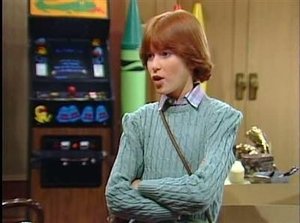 Ep.16

The Toy Wonder
Air Date: 1983-01-22
Ricky pretends to like an obnoxious girl so Edward can hire her as a toy consultant.
Ep.17

Popcorn
Air Date: 1983-02-05
Ricky volunteers Edward to buy 1000 bags of popcorn to send the band to Washington.
Ep.18

Junior Businessman
Air Date: 1983-02-12
Edward gives Ricky an ice cream parlor to run for a week as a school assignment.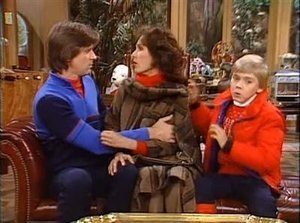 Ep.19

Three's a Crowd
Air Date: 1983-02-19
Ricky feels left out when Kate joins them on a ski trip.
Ep.20

The Empire Strikes Out
Air Date: 1983-02-26
Edward II tries to get Kate to move to California so Edward will marry someone to expand the family fortune.
Ep.21

Won't You Go Home, Bob Danish?
Air Date: 1983-03-05
The man Kate used to make Edward jealous (*see Falling In Love Again) crashes his airplane in the Stratton's backyard to impress her.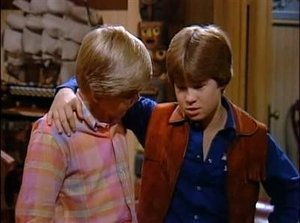 Ep.22

The `X' Team
Air Date: 1983-04-30
Kate catches Ricky, JT and Freddy watching an X-rated movie while Edward is sleeping.