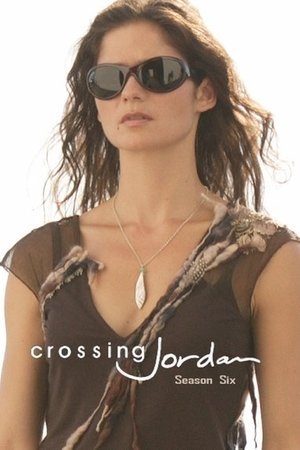 Episodes List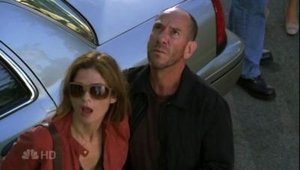 Ep.1

Retribution
Air Date: 2007-01-14
Following J.D.'s murder Jordan has traveled to the nation's capital to prove her innocence. She is tracking the news story that J.D. was working on in an effort to find out what happened the night he was murdered. Lu decides to bring in an independent medical examiner, to prove her case against Jordan. Dr. Macy travels to D.C. to find Jordan while the rest of the team work to prove her innocence.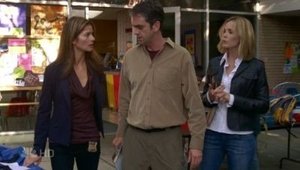 Ep.2

Shattered
Air Date: 2007-01-21
Lu and Jordan are working together on the suicide of a teen. A note left by the teen suggests that he had been molested. A woman has been hit by several cars on a freeway, Woody is investigating. Later an investigator pops in and starts digging around. Dr. Macy offers Jordan a word of advice; Lily gets some surprising news.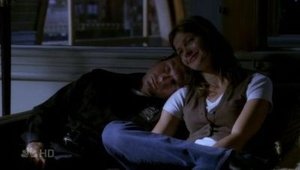 Ep.3

33 Bullets
Air Date: 2007-01-28
Police officers have shot an 8-year-old boy a staggering 33 times, which sends the city of Boston into a riot. Jordan and the rest of the team investigate the shooting, however one of their own could be lost.
Ep.4

Crazy Little Thing Called Love
Air Date: 2007-02-11
Cross Over Episode with <I>Las Vegas</I> Danny and Delinda, from the show <I>Las Vegas</I>, are vacationing in Boston. It does not take long for their vacation to turn into a crime-solving trip while helping Jordan and Woody, track a killer. Elsewhere, Bug is working the case of a woman found in the Charles River…her watery grave since the 1980s. Also, a pregnant Lily returns to the morgue and identifies the baby's father.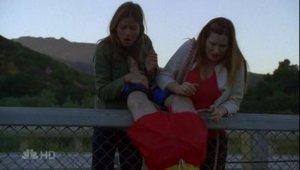 Ep.5

Mr. Little and Mr. Big
Air Date: 2007-02-18
William Ivers is still poking around the morgue, looking into the staff and how they handled things. Jordan and Lily are sent to recover a body, however when the body pulls a disappearing act things get complicated. Woody is investigating the death of a 16-year-old boy.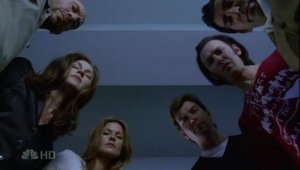 Ep.6

Night of the Living Dead
Air Date: 2007-02-25
A shooting has occurred and three people are dead, including an alleged killer and his snake of a defense attorney. Much to one of the victims surprise, he has been declared dead by mistake and sent to the morgue for an autopsy. Unable to speak or move he can only watch as the doctors prepare to do his autopsy.
Ep.7

Hubris
Air Date: 2007-03-07
An internet psycho reeks havoc in Boston as he goes on a bloody rampage leaving bodies in his wake. Woody and Nigel pair up to put a stop to this serial killer, who's leaving cryptic message on Nigel's Blog. Elsewhere Jordan is auditing past autopsies, and discovers that Bug might have put an innocent man behind bars.
Ep.8

Isolation
Air Date: 2007-03-14
When Jordan autopsies a body that William Ivers orders her not to, she unexpectedly discovers a biohazard that has the entire city at risk. Jordan sweats out getting test results when she suspects she is also infected. Meanwhile, Bug's concern is for a pregnant Lily who has come into contact with the mystery virus…and can't take medications.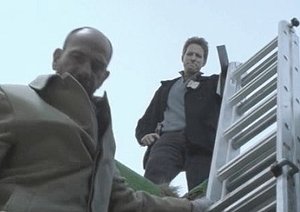 Ep.9

Seven Feet Under
Air Date: 2007-03-21
A 16-year-old girl is found murdered and while working to solve the case, they discover many secrets in the young victims life. As the investigation continues Jordan begins to have some health issues that raise concern with Dr. Macy. Elsewhere a mummy is found, leaving Dr. Switzer, Bug, and Woody asking lots of questions. Imagine their surprise when it turns out she is more modern than they believe.
Ep.10

Fall from Grace
Air Date: 2007-03-28
Woody and Jordan team up in this heart wrenching case of a murdered pregnant woman. With the fetus missing from her womb time is of the essence. Woody catches a mistake Jordan made that could affect the case. Meanwhile, Dr. Macy gives a tour of the morgue to some juveniles that need to be scared straight.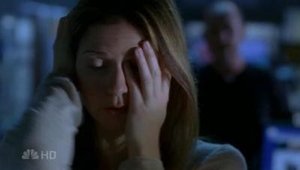 Ep.11

Faith
Air Date: 2007-04-04
A school bus full of children is hijacked then vanishes into thin air. Jordan and Woody must race against the clock to find them. Having few clues to follow finding the children after the bus is located will be harder than expected. Elsewhere, Dr. Switzer and Nigel find 'Santa' in the morgue. Everyone is concerned when the secret Jordan is keeping is revealed.
Ep.12

Sleeping Beauty
Air Date: 2007-04-11
Dr. Macy escorts Jordan to the hospital where she will undergo brain surgery, that will hopefully save her. While Dr. Macy waits to hear about Jordan's surgery everyone else throws themselves into work. Woody sets out to keep his mind busy by investigating a murder with an eyewitness who is about to testify.
Ep.13

Post Hoc...
Air Date: 2007-04-18
Jordan is recovering from her brain surgery but suffering hallucinations she tries to hide. Her friends take turns caring for her. When Bug does not show up for his turn anger quickly turns to fear when they discover he is in the custody of Homeland Security. The team fight to clear Bug but are met with hostility and resistance. Meanwhile, a persistent detective is trying to get an autopsy performed but everyone is focused on Jordan & Bug.
Ep.14

In Sickness & In Health
Air Date: 2007-04-25
Jordan's recovery has gone well and she is ready to return to work, Dr. Macy agrees to allow her return if she does not over do it. Bug is struggling with his experience with Homeland Security and refuses to talk about it. The murder of a groom on his wedding day has Nigel, Woody and Dr. Switzer occupied.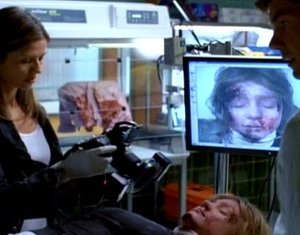 Ep.15

Dead Again
Air Date: 2007-05-02
A dead woman brings Jordan and Ivers together for a case. Lily and Jeffrey are seeking help from a psychiatrist, who dies in the middle of their session. To add to the mounting stress, Lily suddenly goes into labor; luckily for her, everyone is there to help bring her child into the world.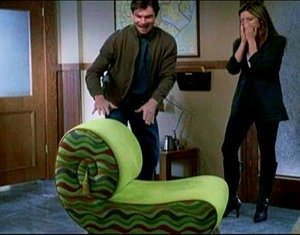 Ep.16

D.O.A.
Air Date: 2007-05-09
Exhausted, Lily emerges from the elevator for a visit to the morgue with baby Madeleine, who won't stop shrieking. Upon seeing Woody's latest attempt at decor, Jordan is just telling him he seriously needs a wife, when disheveled Shawn Curaco bursts in to report a murder. He hands over a lab report: someone's been poisoned with carbon tetrachloride, from which there's no recovery. When Woody asks the location of the body, Shawn admits the body is him.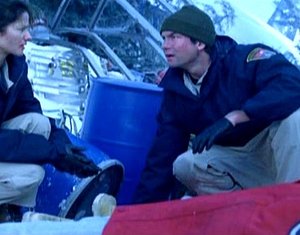 Ep.17

Crash
Air Date: 2007-05-16
Having just picked up 18 corpses with no visible cause of death from a cargo ship, the Mys Venezia, the whole gang is aboard a 737, flying into a storm. Nigel thinks it's aliens or pirates that are the cause of the deaths, but all speculation ends when co-pilot Dave Rosso tells everyone to buckle up, because they have to fly into the storm. When the engines blow out, the hatch blows off, and the plane starts to dive, Dave tells everyone to brace for the inevitable crash.