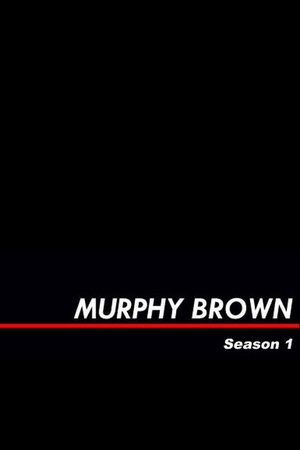 Episodes List
Ep.1

Respect
Air Date: 1988-11-14
Murphy returns to FYI after ""drying out"" at the Betty Ford clinic. The show has undergone some changes while she was gone, including the addition of a beauty queen to the anchor desk and a new young executive producer. In her first week back she isn't sure whether she still has her edge.
Ep.2

Devil With a Blue Dress On
Air Date: 1988-11-21
Miles assigns Corky to work with Murphy on a big story about a corporate big shot. Corky inadvertently uncovers the fact that he is a drug smuggler, this isn't immediately apparent to her. Murphy almost feels guilty about taking credit for the story, but she doesn't get the chance, Corky ""grabs the brass ring.""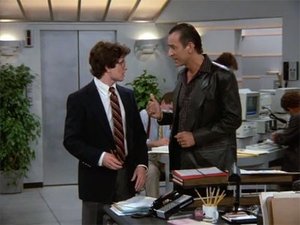 Ep.3

Nowhere to Run
Air Date: 1988-11-28
Murphy investigates a federal prosecutor who's linked to mob-run prostitution, Miles fears for his life when he receives his first death threat.
Ep.4

Signed, Sealed, Delivered
Air Date: 1988-12-05
Miles schedules Murphy to interview her radical ex-husband. Murphy & Jake's feelings for one another begin to ruin the chance of a professional interview.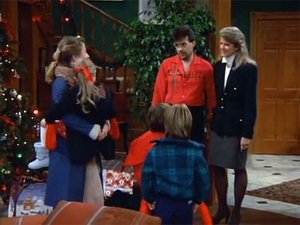 Ep.5

Murphy's Pony
Air Date: 1988-12-11
During the Christmas holidays, a mother abandons her children to the care of Murphy Brown. Murphy goes all out to help them out.
Ep.6

Baby Love
Air Date: 1988-12-12
Murphy feels maternal pangs after visiting with a pregnant friend. She considers in vitro fertilization and talks Frank into being the donor. When that option doesn't pan out, they consider a physical union.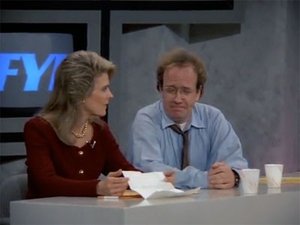 Ep.7

Set Me Free
Air Date: 1988-12-19
Murphy's having a rotten day, complicated by a gunman who interrupts the show and demands they read his statement on the air and it gets capped off by the painter she hired to do her kitchen sticking around to finish ""extending myself.""
Ep.8

And So He Goes
Air Date: 1989-01-02
Murphy's long time nemesis asks for her to deliver the eulogy at his funeral, and Murphy sees it as her chance to have the last laugh or so she thinks.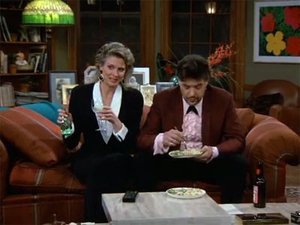 Ep.9

I Would Have Danced All Night
Air Date: 1989-01-09
Murphy is perplexed and angry when everyone on the staff is invited to the inaugural ball of President-elect Bush. Was it something she reported? Miles debates about asking a taller woman to the ball.
Ep.10

Kyle
Air Date: 1989-01-16
Murphy's story wins freedom for an innocent man; when the rest of the team realizes he has a problem adjusting with the outside world, Miles offers him a job as Murphy's secretary.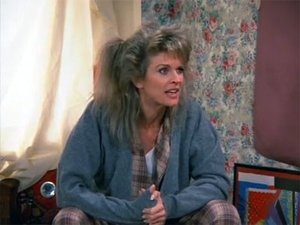 Ep.11

Off the Job Experience
Air Date: 1989-01-23
Miles suspends Murphy for her handling of an interview. So she leaves the office for two weeks and becomes miserable.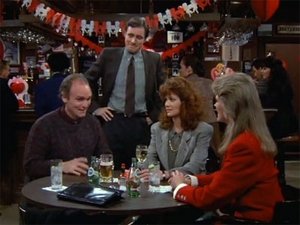 Ep.12

Why Do Fools Fall in Love?
Air Date: 1989-02-13
Cupid strikes the staff when Murphy reluctantly fixes Frank up on the condition he finds someone for her. Murphy's latest secretary has a crush on Jim.
Ep.13

Soul Man
Air Date: 1989-02-20
Murphy tries to gain entry into Washington's last exclusive club, trouble is, it's for men only. Murphy tries to get Jim to sponsor her, when she discovers a loophole in the by-laws.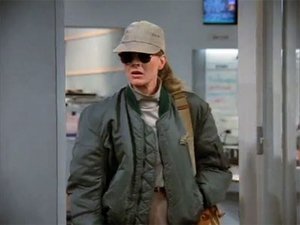 Ep.14

It's How You Play the Game
Air Date: 1989-02-27
To get the public to see Frank's piece on the homeless, the FYI team competes with Jerry Gold's show on its level, with surprising results.
Ep.15

Mama Said
Air Date: 1989-03-06
Murphy's overbearing mother comes to visit for an unspecified length of time.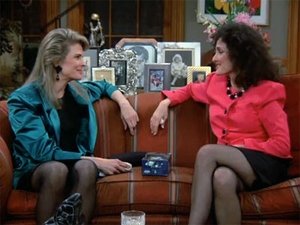 Ep.16

Moscow on the Potomac
Air Date: 1989-03-13
Murphy prepares for a joint broadcast with the Soviet news equivalent of Murphy Brown.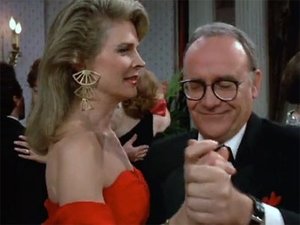 Ep.17

My Dinner with Einstein
Air Date: 1989-03-20
Murphy dates a physicist to prove looks aren't everything, but he proves to be a party guy.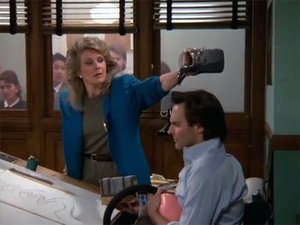 Ep.18

Funnies Girl
Air Date: 1989-04-10
An on-camera slip of the tongue, makes Murphy the butt of a cartoonist's joke in ""The Adventures of Mouthy Brown,"" then the rest of the staff falls victim.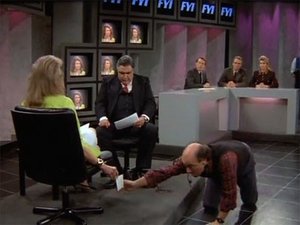 Ep.19

The Unshrinkable Murphy Brown
Air Date: 1989-05-01
While Murphy is grilling him on the show, a judge dies of a heart attack. This causes Murphy to lose her edge, so she attends a group therapy session.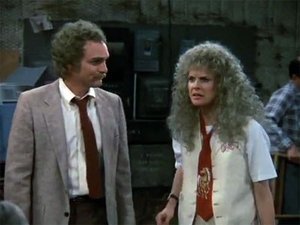 Ep.20

The Summer of '77
Air Date: 1989-05-08
Eldin meets Corky for the first time and becomes infatuated with her. Phil reflects on the first time he met Murphy, when she first came to Washington to audition against Linda Ellerbee & Frank Fontana for FYI.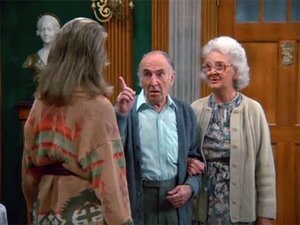 Ep.21

The Bickners
Air Date: 1989-05-15
A minor traffic accident, with a sweet elderly couple, results in a 1.5 million dollar lawsuit for Murphy.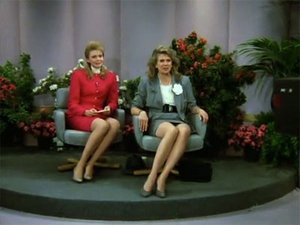 Ep.22

The Morning Show
Air Date: 1989-05-22
During an off week at FYI, Murphy & Corky co-anchor the network's morning show, and Murphy finds it's a job she just isn't made for. Murphy's new secretary has a passing resemblance to a ""dead"" celebrity.