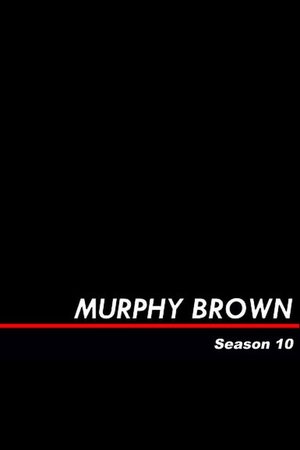 Episodes List
Ep.1

Murphy Redux
Air Date: 1997-10-01
Murphy says her goodbyes to the gang of FYI. She takes a month off before her new job at the White House starts. On her first day, Murphy enters the gate of the White House and forty minutes later she makes her exit. She goes back to FYI looking for her old job; though Joan Lunden is a prime candidate. When she does return, her first show back features a report by Corky on breast cancer. Appalled by the fact that neither Murphy nor Kay has had a recent mammogram, Corky insists they each get one. Kay's test is negative, but Murphy has to speak to the doctor.
Ep.2

A Butcher, A Faker a Bummed-Out Promo Maker
Air Date: 1997-10-08
Murphy needs a biopsy, which she reluctantly gets right away and must wait to hear the results at the end of the next day. In the morning of the next day the staff fights the network lawyers who want to kill their grocery chain story. As a comprise with the network they can do their story if they have a legal consultant with them in the remote unit and Jim must do promos for all the local affiliates. When their undercover operative isn't going to work out and Frank is convinced he is to well known to pull it off, Kay volunteers. Meanwhile, Jim makes his promos. Just before going to dinner that evening, Murphy gets the results of her test and tells Frank the news.
Ep.3

Ectomy, Schmectomy
Air Date: 1997-10-15
When Murphy and Frank don't show up for dinner, Kay speculates they have are a having a relationship. Murphy drops the bomb on the rest of the staff. Jim is speechless. Frank tries to help in every way that he can. Murphy faces a tough decision with the myriad of treatment options for her breast cancer.
Ep.4

Operation: Murphy Brown
Air Date: 1997-10-22
Murphy worries about how she is going to tell Avery about the trip to the hospital she is making to treat a word she can't yet bring herself to say. The gang plans to help Murphy keep the nature of her surgery from an annoying member of the paparazzi. Kay, disguised as Murphy, Jim and Corky try to keep the photographer diverted while Murphy is prepared for the procedure, but are the doctors prepared for her? Despite the efforts, the photographer gets photos and the real information about Murphy's visit. Frank deals with that issue. Meanwhile in recovery Murphy meets a woman whose words help her to say the word, cancer.
Ep.5

Florence Night-en Corky
Air Date: 1997-10-29
Frank can't stop telling the story about him punching the paparazzi. Murphy returns to work the day after her surgery and she looks like hell and is very disoriented. Corky takes her home at offers to stay with her for a couple of days. Murphy becomes so dependent upon Corky that Corky hasn't got the time to take care of her own problems, such as her failing marriage to Miles.
Ep.6

Waiting to Inhale
Air Date: 1997-11-05
Murphy begins her chemotherapy treatments. The treatments make her uncomfortable and take a lot out of her. She confronts Jim about his avoidance of her and her condition. In an effort to help her out, Jim purchases some marijuana to help ease her pain. They light up and deal with their issues.
Ep.7

Petty Woman
Air Date: 1997-11-12
Murphy's archrival, Athena Gillington, invites her to one of her parties. Murphy doesn't want to go because she thinks it is a pity invitation. Murphy relents and attends the party where she discovers two things about Athena, one that she is using Murphy's presence at the party as publicity for her I just turned 50 book and two, that Athena is much older than 50.
Ep.8

From Here to Jerusalem
Air Date: 1997-11-19
While acting as chaperone for one of Avery's field trips, Murphy meets a younger man who wants to take her out on a date. The staff worry about nominations for the upcoming Humboldt Awards; no one is nominated, except Murphy who is to receive the lifetime achievement award. She is honored but concerned that her illness might be the reason for receiving the honor at this point in her career. Murphy decides to accept the young man's offer and begins to enjoy herself. The gang is reluctant to accept him and even Murphy feels she would be embarrassed to be seen with him when she plans to take him to the Humboldt Awards.
Ep.9

Tempus Fugit
Air Date: 1997-11-24
Frank signs his new contract; Murphy is in the midst of negotiating her new deal. After Murphy can't make her appearance on the show, Corky fills in and does a great job conducting the scheduled interview. The network brass wants to give Corky the chance to report from the Middle East. The network only offers Murphy a one year deal instead of the usual three year deal and Murphy won't back down until the network meets her on her terms.
Ep.10

I Hear a Symphony
Air Date: 1997-12-10
Corky is working to help the zoo with their charity auction. Murphy's bout with cancer has made her realize there may not another chance to do some of the things she'd like to do. When the one item goes up for bid that she is interested in, it's Murphy Brown vs. Olivia Newton-John for the right to conduct a symphony orchestra. Meanwhile, Doris tells Jim that it is time to file the divorce papers; Murphy encourages him to fight for her.
Ep.11

From the Terrace
Air Date: 1997-12-17
Murphy fires yet another secretary and while searching for a story idea for Corky, Kay suggests the staff go out on the terrace. They get trapped out there, when the door closes and no one has a key. Jim has a dinner date scheduled with Doris, Corky is going to miss the lighting of the White House tree and Frank has a flight to Costa Rica. They have a chance to get back inside when Murphy's recently fired secretary returns to the office, only for the ex-secretary it's revenge time. Kay feels they've been locked out on the terrace for some greater purpose, while Murphy has her doubts. Meanwhile, in a building across the way, a man and a woman fight about the time they're not spending on their relationship, only to be inspired by a group of people on a balcony.
Ep.12

The Last Temptation of Murphy
Air Date: 1998-01-07
Murphy's new secretary makes a great cup of coffee, but doesn't have time for much else. Murphy receives a call from a former Wall Street trader who has just been released from his prison sentence for insider trading and he wants to be interviewed on the show. During the on camera interview, he proposes to use some of his money to hold a benefit run for breast cancer research, which he would like Murphy endorse. Later, off camera, she does and really thinks that he might have changed when everything seems to go right with the event. Until he tells her that he doubled the million dollars they rose. She also discovers that public opinion is split, not on what she did, but who she did it with.
Ep.13

Turpis Capillus Annus (Bad Hair Day)
Air Date: 1998-01-14
The chemotherapy begins to take its toll on Murphy's hair. She begins to wear a wig and attend support group meetings.
Ep.14

Wee Small Hours
Air Date: 1998-01-21
Murphy battles insomnia and the gang helps her to get through the night. Frank, while he is on a stakeout with a SWAT team. Jim, while he is working on getting back together with Doris. Corky, while she is going through her storage locker of memories. Kay, who was up anyway, helps Murphy make and bake cookies from scratch, over the phone.
Ep.15

Then and Now
Air Date: 1998-01-28
Kay's idea to take the show to Paris turns into the network's idea of airing old stories on a cable special. The staff tries to decide upon which of their old stories to show. Murphy sees herself side-by-side, then and now and that causes her to return to her childhood home in Philadelphia in an attempt to recapture something from her childhood.
Ep.16

Opus One
Air Date: 1998-04-06
Murphy is done with her chemotherapy and she thinks that is the best birthday she could get for her upcoming 50th birthday. Frank and Murphy decide that it might be interesting to try going out on a date together. Frank has to cut the date short, because has a big surprise planned for Murphy's to go out on a date that Frank has to cut short so that he can get Franks plans a big surprise for Murphy's birthday. He has American Bandstand recreated in the FYI studio, complete with Dick Clark and variety of featured artists.
Ep.17

Seems Like Gold Times
Air Date: 1998-04-13
Jerry Gold returns from Germany and it seems just like old times for Murphy and Jerry and the gang. Even Kay sees it as she tells the gang how she thinks there perfect for each other. Murphy and Jerry take the day off from work and feel the old sparks again. He inquires on her health Jerry: Did it hurt. Murphy: At first yes, but it doesn't hurt now Jerry: I can't think of anything hurting you Jerry and Murphy end up in bed together and Murphy tells him she does not want a relationship. Jerry says like wise because he's getting married. After Murphy tries to kick Jerry out of her house he tells her he wants her to be his best man because he cares so much about her. Murphy agrees with much begrudging. Murphy pretends she's not hurt, but Kay can see it. She even goes so far as to say Jerry is in town so she will stop the wedding. Murphy: Kay, Jerry Gold is not the man who got away. Kay: Really, because I would have guessed you two ended up in bed yesterday. Do you want to tell me or
Ep.18

Second Time Around
Air Date: 1998-04-20
For a birthday present, Murphy helps her friend Lisa, from the canccer support group, to meet her high school crush. The gang decides to return the same favor for Murphy when Murphy mentions the name of boy she had a crush on; he was the lead in a high school production of ""The Music Man."" They set up a surprise meeting and they discover that Murphy's old crush is now a lounge singer.
Ep.19

A Man and a Woman
Air Date: 1998-04-27
To prove her point about gender identification, Kay shows up at Phil's dressed as a man. The disguise fools the staff and Murphy uses Kay in her disguise to stop the advances of an IRS tax accountant that has information Muprhy needs for a big story. Unfortunately, the poly jeopardizes Murphy's chances at the story. The staff tries to help Murphy rescue her story.
Ep.20

Dial and Substance
Air Date: 1998-05-04
Murphy finds a secretary that she likes; only nobody else likes his abrasive approach. Jim is planning a rendezvous with Doris in Maine. When he tries to go through the metal detector at the airport he is found to be in possession of a small quantity of marijuana, the marijuana that he purchased to help Murphy get through her chemotherapy. He dismisses it all as a minor inconvenience until the press gets hold of the story. In the ensuing media frenzy, Jim prefers to remain silent, Murphy thinks it would be better to tell the truth and when she does, Jim stops talking to her.
Ep.21

Never Can Say Goodbye (1)
Air Date: 1998-05-18
Murphy fires her last secretary, she plans on leaving FYI, it has been six months since her last chemotherapy treatment. She wants to live the rest of her life. Jim mentions it might be time for him to go as well. The rest of the staff tries to come to grips with the situation. Meanwhile, shooting on location down the street, Julia Roberts stops by the offices of FYI hoping to meet Frank Fontana. To be free and clear of cancer, Murphy needs to get another mammogram. Unfortunately, the mammogram shows something that will require exploratory surgery to uncover its nature. Seeking comfort, Murphy reflects on the need to talk with Phil and no one is more surprised than she is when he returns from the dead. Seems he knew too much about Whitewater. Murphy goes under the knife as the gang waits outside. Murphy has an out of body experience that brings up to heaven to conduct the only person she hasn't interviewed, God.
Ep.22

Never Can Say Goodbye (2)
Air Date: 1998-05-18
Jim seeks some career advice from Mike Wallace. Mike tells him he is boring and has lost his spark. Murphy begins her interview with God, who tells her she must make the best of the gifts she has been given. The surgery uncovers the abnormality was just a cyst, Murphy can go on with her life. The gang is happy for her, but unsure what to do with themselves without Murphy as a part of FYI. Frank and Julia finally get together and arrange a date. Jim prepares to leave and Murphy returns to the office. She is ready to tell everyone that she's changed her mind, when they all mention what they have in the works for their careers. Murphy confesses her selfishness, but mentions that she doesn't want to leave. After a group hug, they all get together to reminisce on memories of the past. At the end of the day, Murphy returns to her townhouse. Ten years later, Eldin makes the same entrance back into her life. Seems Avery used his mother's Sprint card to track Eldin down. Eldin proposes marriage