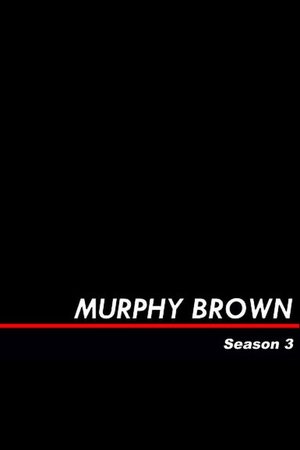 Episodes List
Ep.1

The 390th Broadcast
Air Date: 1990-09-17
With the start of the 13th season, Miles decides it's time to change the image of FYI, so he hires a consultant.
Ep.2

Brown and Blue
Air Date: 1990-09-24
Murphy wants to interview a controversial comic, but after seeing some tapes of his act she changes her mind. Miles sets up the interview so Murphy decides to go ahead with it, the result of which makes for interesting viewing.
Ep.3

Loco Hero
Air Date: 1990-10-01
Frank rescues people trapped in a hostage situation, but falls to pieces when his parents come to town for the celebration of 50th their wedding anniversary bash. A party Frank forgot to plan.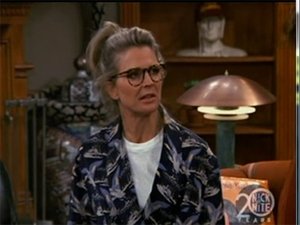 Ep.4

Strike Two
Air Date: 1990-10-15
The on-air talent goes on strike, so management brings in Miller Redfield to handle Murphy's pending interview on the S&L crisis. When the only question Miller wants to know is why parking isn't validated, Miles must do the interview.
Ep.5

The Gold Rush
Air Date: 1990-10-22
Jerry Gold joins FYI where in a new feature he goes ""Nose to Nose"" with Murphy and the sparks fly, then the fire is rekindled and the sparks fade away.
Ep.6

Bob & Murphy & Ted & Avery
Air Date: 1990-11-05
Avery comes to stay with Murphy when she decides it's time to ""change the scenery of my existence""; Murphy suggests she gets a boyfriend. Two hours later she has a double date for herself and Murphy.
Ep.7

The Last Laugh
Air Date: 1990-11-12
Jim goes into hiding after losing control on the air, fearing the only thing people will remember about him is that one moment in his long career.
Ep.8

Rootless People
Air Date: 1990-11-19
Finished early with her story, Murphy terrorizes the rest of the staff with her practical jokes. When a gang of environmental terrorists kidnap her, nobody believes her.
Ep.9

The Bummer of 42
Air Date: 1990-11-26
For Murphy's 42nd birthday present, Frank hires an actress to be Murphy's sister for a full twelve hours. The novelty wears off quickly for Murphy, when her ""sister"" keeps turning up.
Ep.10

Trouble in Sherwood-Forrest
Air Date: 1990-12-10
On a ""suggestion"" from Murphy, Will and Corky throw a dinner party to feign togetherness. The event turns into a disaster.
Ep.11

Jingle Hell, Jingle Hell, Jingle All the Way
Air Date: 1990-12-17
After Murphy gets the staff to agree to no presents this year, Murphy's little gifts for the rest of the staff causes a last-minute Christmas gift-buying frenzy.
Ep.12

Retreat
Air Date: 1991-01-07
When tensions arise among the staff, Miles arranges for a corporate weekend retreat. Where they learn to develop their teamwork as they compete against a group of bankers.
Ep.13

Eldin Imitates Life
Air Date: 1991-01-14
When Murphy throws a party, Eldin's artistic talent is discovered. Three weeks later Eldin has a showing at a premiere art gallery. Eldin's mural causes a stir that turns his life upside down.
Ep.14

Contractions
Air Date: 1991-01-21
The Wolf network tries to woo Murphy away, something she isn't interested in until she finds out the network is taking her for granted.
Ep.15

Hoarse Play
Air Date: 1991-02-04
Ten years ago Murphy was banned from the White House press conferences. To top off her story on the education crisis, Murphy decides she needs a quotation from the ""Education"" president. When she manages to get a pass, she loses her voice two days before the conference.
Ep.16

The Novel
Air Date: 1991-02-11
Jim's new novel, seems to uncover his affection for Murphy, when the central character meets a blonde female reporter.
Ep.17

Terror on the 17th Floor
Air Date: 1991-02-18
The network is sold to American Industrial, a large corporation, who send in a management consultant to streamline the network. Miles and Murphy go to New York to meet with the new mis-management.
Ep.18

On Another Plane (1)
Air Date: 1991-02-25
When their plane gets in trouble: Murphy and Frank's lives flash before their eyes.
Ep.19

On Another Plane (2)
Air Date: 1991-02-25
Frank and Murphy witness their wake, giving them further time for reflection on their lives.
Ep.20

Driving Miss Crazy
Air Date: 1991-03-04
While the FYI staff car pool together, Murphy works on her will, Frank gets over a relationship, Corky obsesses over being right about a trivia question, Jim tries to think of an anecdote for an interview and Miles almost gets everyone killed.
Ep.21

Everytime it Rains... You Get Wet
Air Date: 1991-03-18
Suffering from ""3rd year burnout,"" Miles asks for a positive uplifting story. When everyone else fails, Murphy takes on the challenge. She gets a perfect story, until the interview is on the air.
Ep.22

Corky's Place
Air Date: 1991-04-08
Corky gets her own network special, she decides to do it as an interview show with a ""tea party"" theme. Murphy comes on as her first guest and is humiliated when Corky asks her really tough, Murphy Brown type of questions.
Ep.23

Small
Air Date: 1991-04-29
Murphy makes a flip remark that insults short men, especially members of ""The 66 Club."" She shows them their ""short"" sightedness.
Ep.24

The Usual Suspects
Air Date: 1991-05-06
Murphy goes off the deep end when a tabloid prints lies about her, one of which says she is drinking again.
Ep.25

Q & A on FYI
Air Date: 1991-05-13
The FYI staff vies against Yale on a TV quiz show, but at the dress rehearsal, they realize just how much they've forgotten since their school days.
Ep.26

Uh-Oh (1)
Air Date: 1991-05-20
Jake resurfaces with matrimony on his mind, Murphy is caught between him and her ex-lover, Jerry Gold, when he returns unexpectedly. Later Murphy takes a home pregnancy test, the results are positive.