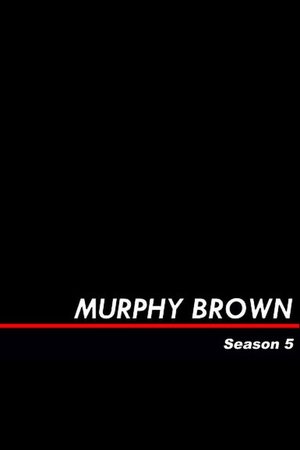 Episodes List
Ep.1

You Say Potatoe, I Say Potato (1)
Air Date: 1992-09-21
After the delivery, Murphy goes through her ""period of adjustment"" including the sleepless nights, finding a suitable nanny, name for the baby, then Dan opens his mouth.
Ep.2

You Say Potatoe, I Say Potato (2)
Air Date: 1992-09-21
Murphy is angry over the Vice President's comments about her choice of ""family values,"" while trying to deal with her choice.
Ep.3

Life After Birth
Air Date: 1992-09-28
During her first day back at FYI, Murphy discovers just how hard it is to leave the baby at home with a nanny.
Ep.4

Black, White & Brown
Air Date: 1992-10-05
The network moves Kinsella into a nothing position, Murphy finds herself unusually pleasant to the new ""black"" vice president of news at the network, Mitchell Baldwin.
Ep.5

I Never Sang for My Husband
Air Date: 1992-10-12
Doris, feeling that her life is miserable, decides to become a cabaret singer and Jim has hard time dealing with it.
Ep.6

Night of Living News
Air Date: 1992-10-26
Frank, sensing his ""big break,"" persuades a reluctant Murphy to co-host the network's new overnight news program with him, and the pair get punchy while on the air.
Ep.7

A Year to Remember
Air Date: 1992-11-02
While working their way through Election Day, the staff recalls casting their first votes.
Ep.8

Midnight Plane to Paris
Air Date: 1992-11-09
Murphy leaves Eldin as nanny when she must fly to Paris for a European Summit Conference. She also decides on the baby's name, Avery and a full time nanny, Eldin.
Ep.9

Me Thinks My Parents Doth Protest Too Much
Air Date: 1992-11-16
Miles is embarrassed when his activist parents come to Washington for a large demonstration.
Ep.10

Winners Take All
Air Date: 1992-11-23
The Museum of Broadcast Arts awards ceremony honoring FYI turns into a colossal battle of egos and nobody has a bigger one than Murphy.
Ep.11

Till Death or Next Thursday Do We Part
Air Date: 1992-12-07
After finishing his book The Little Dutch Boy and the movie's screenplay, Will gets hit with a plagiarism suit at the premiere. The stress of the situation exposes Corky and Will's marital problems.
Ep.12

I'm Dreaming of a Brown Christmas
Air Date: 1992-12-14
On Christmas Eve, Murphy wants to celebrate Avery's first Christmas simply; however she finds herself dealing with two surprise guests. Murphy's father and aunt arrive to celebrate the holiday, and it becomes a traditional Brown family Christmas.
Ep.13

Games Mother Play
Air Date: 1993-01-04
Though she thinks she knows how to relate to Avery, Murphy is swayed into giving him some ""quality time"" by playing games and singing children's songs with a group of other mothers.
Ep.14

The British Invasion
Air Date: 1993-01-11
Miles and Audrey decide to live together, but he finds the living arrangements a little too crowded for his liking when her ex-boyfriend stays for a night and then doesn't leave.
Ep.15

Back to the Ball
Air Date: 1993-01-18
The staff try to rustle up a date for Murphy when she gets invited to the inaugural ball. Murphy finds her own date, Eldin's friend, who did a sketch of Avery. Later Murphy has second thoughts about going out on a date.
Ep.16

The Intern
Air Date: 1993-02-01
Corky gets an intern job for one of her sorority sisters, a recent college graduate. The staff over-protects their new intern, from labor-intensive and meaningless jobs, when she turns out to be much older than they expected.
Ep.17

Trickster, We Hardly Knew Ye
Air Date: 1993-02-08
Following his dog's death, Jim delivers a commentary on the animal during his commentary. The staff throws a memorial service to help him overcome the loss.
Ep.18

The World According to Avery
Air Date: 1993-02-15
When Eldin becomes sick, Murphy brings Avery to work. While Murphy is out searching for an interview for that night's show, everyone takes turns baby-sitting and sharing their most personal feelings with him.
Ep.19

Bump in the Night
Air Date: 1993-02-21
A major story gets Frank a booking on Late Night With David Letterman, and Murphy becomes jealous. Frank invites Murphy to come with him and she causes trouble in the green room with the other guests, causing their performances to be off.
Ep.20

To Market, to Market
Air Date: 1993-03-01
Murphy gets the car pool to make a ""quick"" side trip to the market, just so she pick up a quick jar of baby food; also while there she meets up with ex-secretary #37. Corky finds a picture of Will and Cher together, so she starts to shop for a binge. Miles tries to buy a female item for Audrey. Frank tries to pick up another shopper, but he gets ""nun."" Jim tries to get the deli guy to make him a sandwich.
Ep.21

Two For the Road
Air Date: 1993-03-15
Murphy decides to take Mitchell on when he wants a set change. When they go to a charity event together, each tries to get the upper hand.
Ep.22

Murphy and the Amazing Leaping Man
Air Date: 1993-03-22
When Murphy can't join him for their annual escapades at the Press Club dinners, Frank does something unusual, he goes alone. At the dinner he is accused of being a bachelor and he stops by Corky's to talk, she inspires him to ""take the leap."" So to the shock of everyone he gets a steady girlfriend.
Ep.23

The Egg & I
Air Date: 1993-05-03
When Frank gets back from a story, Corky recounts the story about how Murphy tried to beat other newswomen to an interview with the president by taking Avery to the White House Easter Egg Hunt. All she winds up getting is banned, from the White House again.
Ep.24

Ship of Phil's
Air Date: 1993-05-10
Murphy and Phil play for high stakes during their annual poker cruise aboard his houseboat. Miles suffers from an overdose of seasick medication.
Ep.25

One
Air Date: 1993-05-17
Murphy plans Avery's first birthday party; however, on the day of the big event her plane from New York is fogged in. While the others celebrate, Murphy tries everything to get back. Frank brings a special guest for the event. The missing of this big event in Avery's life makes Murphy decide that maybe she just can't do it all, so she plans to make a couple of changes in her career.