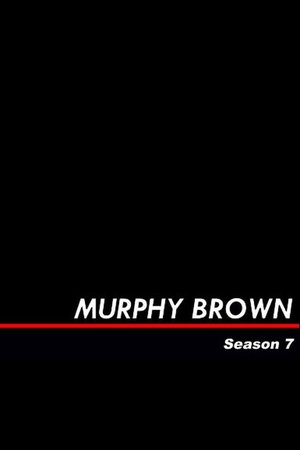 Episodes List
Ep.1

Brown vs. the Board of Education
Air Date: 1994-09-19
Murphy tries to impress the board members of the prestigious ""Ducky Lucky Pre-School,"" by inviting them to a celebrity filled party.
Ep.2

Where Have You Gone, Joe DiMaggio?
Air Date: 1994-09-26
A media frenzy ensues when famous ex-astronaut ""Danger Duke"" Robinson is wanted for questioning in the murder of his brother.
Ep.3

Loose Affiliations
Air Date: 1994-10-03
Murphy bad mouths the network's new fall line-up and the staff is forced to attend an affiliate's meeting.
Ep.4

Be Careful What You Wish For
Air Date: 1994-10-10
Corky's handling of a tough interview impresses her colleagues, but it isn't a hit with her fans, so she invites a few of the hate mail writers to the FYI offices.
Ep.5

Burger, She Wrote
Air Date: 1994-10-17
When her life-sized statue of ""Meaty Boy,"" an icon from a childhood burger place, is taken as a prank, Murphy unleashes a reign of terror against the suspected perpetrators.
Ep.6

Humboldt IV: Judgment Day
Air Date: 1994-10-24
Jim tries to get the staff to be part of the Humboldt Award judging committee. Frank just tries to get on the ballot, since he forgot to send in his entry, but didn't forget his ad campaign. After the judging an easy category, Murphy plans to go to a Motown festival with Peter, but when she gets reassigned to another category, she makes the other judge's experience, including Corky, a living hell.
Ep.7

Frank Cuts Loose
Air Date: 1994-10-31
FYI is moved out of its time slot to Saturday night, Frank goes upstairs to try to get the show moved back. Instead, he gets his big chance at being the lead anchor of the new magazine show that is taking the time slot. Then the network asks Murphy to interview him before their first show.
Ep.8

Reporters Make Strange Bedfellows
Air Date: 1994-11-07
After her story falls apart, Peter & Murphy try to have a romantic weekend in the Cayman Islands. Just after arriving, Murphy gets word that the story is back on and Peter stumbles onto a lead and then their competition begins.
Ep.9

Prelude to a Kiss
Air Date: 1994-11-14
Unbeknownst to Miles, Corky classifies a Saturday night dinner with him as a date. When he does find out, first he isn't interested, but then changes his mind.
Ep.10

Bye Bye Bernecky
Air Date: 1994-11-21
Eldin's mother stops by to visit (she's a hit with the FYI staffers) and she has a letter for Eldin. The letter contains a chance for Eldin to study with a famous muralist in Spain, but it means he must leave Murphy and Avery, something he's reluctant to do, so Murphy fires him.
Ep.11

The Secret Life of Jim Dial
Air Date: 1994-11-28
A series of incidents, while Doris is away, make Jim the subject of a tabloid article and his co-workers begin to doubt the credibility of his side of the story.
Ep.12

Brown in Toyland
Air Date: 1994-12-12
Murphy joins the frenzied masses of toy shoppers, when she overhears Avery tell Santa that he wants the hottest toy on the market for Christmas. This holiday season is turning into a bummer for Corky, when nothing seems to go right.
Ep.13

The Best and Not-So-Brightest
Air Date: 1995-01-02
Stuart Best returns to Washington as a congressman and he humiliates Murphy at an inaugural party. To get her revenge, Murphy gets him on FYI to see where he stands on the issues, only Stuart didn't find out who was contributing to his campaign.
Ep.14

Rumble in the Alley
Air Date: 1995-01-09
Murphy and Peter find out how much they don't know; when they go out on a double date with Frank and a quick blind date that Peter finds for him. Corky and Miles relationship begins to gel.
Ep.15

Requiem For a Crew Guy
Air Date: 1995-01-16
Murphy is the only one who can't remember Jack, a crew member who's just died; everyone else can, but Murphy is the one who's been asked to give the eulogy.
Ep.16

I Want My MTV-Jay
Air Date: 1995-01-23
While Lansing is in the hospital for a ""heart attack,"" he decides to bring youth and cute animals into the CBS schedule, this includes the addition of a former MTV veejay to FYI. Murphy likes the new anchor, but during a White House press conference, her politics come out.
Ep.17

Specific Overtures
Air Date: 1995-02-06
When a network executive sexually harasses Corky, Murphy deals with him and then gets slapped with a harassment suit of her own.
Ep.18

A Rat's Tale
Air Date: 1995-02-13
There is a rat running amok at FYI as they move to their new ground level studio, with a ""Window on America""; however, the animal rights activists react when Murphy is seen catching a rat on camera.
Ep.19

It's Miller Time
Air Date: 1995-02-20
Miles begins to split his time with another show that features Miller Redfield, who is still interested in Corky. Murphy takes over FYI meanwhile, Miles is too busy for a relationship with Corky.
Ep.20

McGovern: Unclothed
Air Date: 1995-02-27
When McGovern appears naked on the cover of Rolling Stone magazine, Murphy is certain that Lansing will get rid of her.
Ep.21

The Good Nephew
Air Date: 1995-03-13
Murphy is forced to hire Lansing's nephew as her new secretary. He proves to be the best one she's ever had, but only at the expense of the rest of the staff.
Ep.22

FYI of the Hurricane
Air Date: 1995-03-20
The staff is sent down to Florida to cover a hurricane and Murphy is showing signs of being pregnant again. Later after the results of a test are in, Peter asks Murphy an important question.
Ep.23

Model Relationships
Air Date: 1995-05-08
Miles begins dating Vendela, the supermodel, to make Corky jealous. Murphy relents and lets Corky help make her wedding plans, so that pizza won't be on the menu.
Ep.24

Make Room For Daddy
Air Date: 1995-05-15
Their busy schedules keep postponing the details for the various wedding activities, Murphy claims they are not pre-wedding jitters, but aren't they? Miller confronts Corky about taking their relationship to the ""next level,"" sex. Frank arranges Peter's bachelor party and when he doesn't make it, guess who shows up.
Ep.25

Retrospective (1)
Air Date: 1995-05-22
The first seven seasons of the show are highlighted by Lesley Stahl of CBS's 60 Minutes including interviews with the cast and Diane English, the series creator.
Ep.26

Retrospective (2)
Air Date: 1995-05-22
The first seven seasons of the show are highlighted by Lesley Stahl of CBS's 60 Minutes including interviews with the cast and Diane English, the series creator.