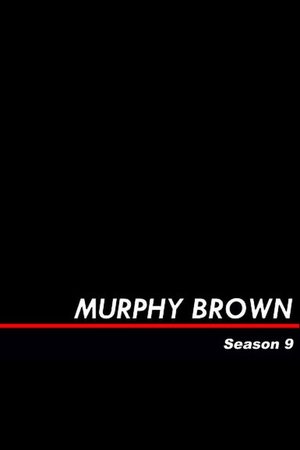 Episodes List
Ep.1

Executive Decision
Air Date: 1996-09-16
Andrew moves in as the executive producer and the staff moves him out. They try to interview replacements, but Andrew keeps getting in the way. Lansing makes a decision that puts the executive producer of a game show in charge of FYI and she lays down one of the rules of her game.
Ep.2

Power Play
Air Date: 1996-09-23
Kay begins to wield her power. She starts with the wardrobe policy, the coffee island and holding the story meetings in her office. Murphy fights back and the rest of the staff joins her, even though they like the story assignments she's given them. She stands fast as they all cave in. She confronts Kay and lets her know who's in charge; however we discover who's really the master manipulator. Murphy takes Kay's story idea (moderating the Presidential debates) and finds out the rest have killed their stories. Kay offers to help them get them back as Murphy declares war.
Ep.3

A Comedy of Eros
Air Date: 1996-09-30
Frank is getting one of his plays produced. When he gets an out of country assignment, he leaves Murphy in charge of looking after his interests in the production. Busy with her own story, Murphy takes a hands off approach to the production, leaving the director to make his own decisions. The director, decides on a major casting change; Murphy finds out about it, just before the curtain rises.
Ep.4

Son of Dottie
Air Date: 1996-10-07
Dottie invites Avery to her son Harrison's birthday party, despite the fact that Murphy tells her she doesn't like her. Corky finds some interesting information on Dottie's clothing line, Murphy makes a deal and trades stories; then she dishes the dirt on Dottie. Even that doesn't initially keep Dottie away. Finally she hates her; however, Murphy discovers that Avery still wants to go to the party. Murphy sneaks him in, but Dottie still demands an apology.
Ep.5

Office Politics
Air Date: 1996-10-14
Murphy begins to redecorate her bedroom into an office with a few extra amenities. Jim insists that she get a permit and have the job done properly, she'd already started. To get a permit, she has to get permission from her neighbor, Old Man Swenson. Eventually an agreement is reached, but will Murphy endure him long enough to keep up her end of the bargain.
Ep.6

Phil's Dead - Long Live Phil's
Air Date: 1996-10-21
Phil passes away. When Phyllis announces her intention to sell, the gang decides to buy the bar. Trouble begins when each has their own idea how to improve the place. Finally they decide that they should keep one tradition.
Ep.7

That's the Way the Corky Crumbles
Air Date: 1996-10-28
Kay lays down an edict that the staff must stay in Washington, that puts a damper on Corky's trip to rendezvous with Miles in New York City. She also puts a stop to Murphy's expense account. In defiance, Murphy gets Corky on a plane to New York. Fortunately a breaking story in New York City works to Murphy's advantage. However, the next day, Corky ""crumbles"" under the feeling of guilt.
Ep.8

Defending Your Life
Air Date: 1996-11-04
Murphy is ready to anchor the election coverage. However all her former secretary have formed a support group. The Eastern branch is lead by Robert (Secretary #2) and they all try to show Murphy the error of her ways.
Ep.9

Underdogs
Air Date: 1996-11-11
Murphy's former agent, Steve, gives her a copy of TV Q ratings. She discovers that Miller's ratings are very low and she sees an opportunity to finally get rid of him. So she hooks Miller up with her former agent and insists it would be a great time for him to renegotiate his contract using the ""underdog theory."" He is fired and ironically all the other networks start a bidding war for his services.
Ep.10

Nobody's Perfect
Air Date: 1996-11-18
Frank thinks that Dana may finally be the one. He asks Murphy to have lunch with her and give her approval. When she does, he hesitates, but then moves he moves in with her. At their first dinner party, some truths about Dana are revealed. She keeps a menagerie in her apartment, has a son, her furniture is being repossessed and her ex-husband has broken out of prison and is looking for a place to stay.
Ep.11

A One Night Stan
Air Date: 1996-11-25
In an attempt to divert Kay's attention from FYI Murphy suggests that Kay produce a new afternoon talk show that she also convinces Stan that he can host. Frank even gets to play the saxophone in the house band. The premiere show starts out real bad and guest Tom Hanks escapes. Murphy becomes the replacement guest.
Ep.12

Seperation Anxiety
Air Date: 1996-12-02
Everyone tries to come up with an excuse to miss Jim and Doris's annual party. This year's festivities are anything but boring when their fight turns into a separation.
Ep.13

Montezuma's Retreat
Air Date: 1996-12-16
Murphy suspects that Kay has ulterior motives when Kay says the network is sending the staff to a retreat in Mexico. Instead, while there, she must contend with filling all her free time avoiding a group of employees from a corporation that she exposed for their corrupt practices. Corky faces being without Miles, yet again. Jim discovers a ""short""-age when he packs his own suitcase for the first time. Frank fearing the worst when Kay wants to talk with him gets the courage to confront her.
Ep.14

The Big Thaw
Air Date: 1997-01-06
When Kay and Murphy are the only ones to make it into the office during a snowstorm. Kay seizes the opportunity to get an evaluation of her performance. Instead, she gets Murphy giving her several examples of how she acted in a variety of situations.
Ep.15

Who Do You Truss?
Air Date: 1997-01-13
Jim is going to the hospital for a hernia operation. Frank and Murphy both fight to do the commentary during his absence. Kay leaves the decision up to them. They decide to ask Jim, despite the fact that Jim is just regaining consciousness from his operation. Corky gets a protégé, who's a lot like she was years ago; it slowly drives her nuts.
Ep.16

You Don't Know Jackal
Air Date: 1997-01-20
When Kay isn't sure about the accuracy of Murphy's source, she wants to meet him. To keep her source's anonymity Murphy and Frank decide to hire an impostor. Unfortunately they both hire someone for the part. The guy Frank hires, a video store clerk, seizes the opportunity to be on television when he tells Kay he'll appear to be on the show.
Ep.17

Blind Date
Air Date: 1997-02-03
Lansing is being honored at a dinner. Murphy arranges a blind date for Jim, but she mistakenly ends up with Miller. Meanwhile, despite the fact that he is in a committed relationship, Frank suddenly contends with being popular with the ladies.
Ep.18

Oh, Danny Boy
Air Date: 1997-02-10
Corky complains about the local dry cleaner; she plans to take action. Frank complains about Dana's delinquent son. Murphy suggests that he gets a job. Frank asks Kay and he suddenly becomes a valuable asset to the organization, as a strong arm man. Murphy, stuck keeping an eye on Danny has to take him with her to Atlantic City. While there, gambling fever takes them over.
Ep.19

Desperate Times
Air Date: 1997-02-17
To combat against some radical changes that Kay is proposing, Murphy enlists the aid of Andrew J. Lansing III, who has been recuperating in a Buddhist monastery.
Ep.20

And That's the Way it Was?
Air Date: 1997-02-25
Frank announces that he's taken the plunge; he bought a new Jaguar XK8. Corky comes in with a story about Walter Cronkite. Only she can't tell them what he said, only she does but can't elaborate on the grunt he made about Murphy. Not knowing what he thinks begin to affect her performance. Frank tries to help out with help from Tom Snyder and Phil Jr.. Murphy goes to confront Walter.
Ep.21

How to Marry a Billionaire
Air Date: 1997-04-28
A billionaire media mogul proposes marriage to Murphy while she is conducting an on-air interview with him. Murphy doubts the sincerity of the proposal, then the gift of an 8+ carat diamond ring arrives. She declines the invitation, but that doesn't keep Briggs from trying, by using Frank and the other FYI staffers. He even buys her contract from Lansing, then Kay steps in.
Ep.22

Hero Today, Gone Tomorrow
Air Date: 1997-05-05
Stuart Best is dubbed a hero at a fire. Murphy's probing questions lead the authorities to think he may have actually set the fire.
Ep.23

Mama Miller
Air Date: 1997-05-12
Miller's overbearing mother is going to write him off as her son since he is an idiot and not married yet. To impress her, Miller claims that he and Murphy are friends. Because Murphy is uncomfortable around Miller, his mother suspects they might be more than friends. Something he doesn't readily deny.
Ep.24

When One Door Closes ...
Air Date: 1997-05-18
Murphy makes a candid comment about the President during the end credits for FYI that goes out on the air. When Murphy refuses to apologize, Lansing fires Kay. The next day, Murphy receives a phone call and is summoned to appear at the White House, where she sits and waits. Murphy returns from her audience with the President; she has a big decision to make regarding her future.