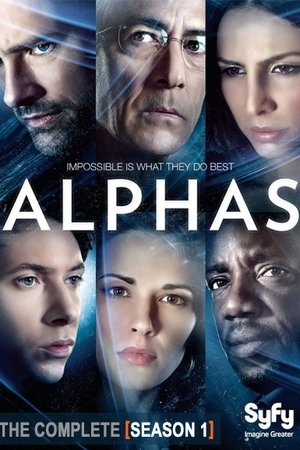 Episodes List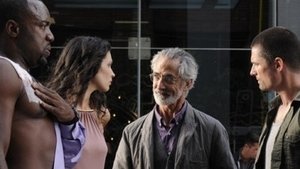 Ep.1

Pilot
Air Date: 2011-07-11
Operating within the Defense Criminal Investigation Service of the U.S. Department of Defense and led by preeminent neurologist and psychiatrist Dr. Lee Rosen, an expert in Alpha phenomena, the team investigates cases that point to others with Alpha abilities. As they work against the clock to solve this new brand of crime, they must prevent their own personality differences and disparate backgrounds from interfering with their ultimate mission to catch the enemy.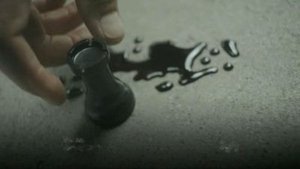 Ep.2

Cause & Effect
Air Date: 2011-07-18
A problematic former patient of Rosen's escapes as Rosen is getting acquainted with his Department of Defense liaison, and the rest of the team tries to balance their normal lives with their work as Alphas.
Ep.3

Anger Management
Air Date: 2011-07-25
The team moves to new offices following the attack on Rosen; violent riots break out on the east coast, which are linked to a runaway teen.
Ep.4

Rosetta
Air Date: 2011-08-01
The Alpha team closes in on Red Flag and rescues an autistic woman, Anna, with the ability to translate any language. The team tries to figure out Red Flag's plan while Gary bonds with Anna.
Ep.5

Never Let Me Go
Air Date: 2011-08-08
Rachel goes on a date that ends with a powerful kiss; Rosen's team officially joins the Defense Criminal Investigation Service, and their first case is to probe a series of deaths linked to a high school in Pennsylvania.
Ep.6

Bill and Gary's Excellent Adventure
Air Date: 2011-08-15
While Bill and Gary take on a case of their own, Nina and Cameron grow closer.
Ep.7

Catch and Release
Air Date: 2011-08-22
The team is ordered to find and protect Skylar, an Alpha with skills that could be dangerous in the wrong hands.
Ep.8

A Short Time in Paradise
Air Date: 2011-08-29
Hicks and Nina are entranced by a deadly cult leader named Jonas.
Ep.9

Blind Spot
Air Date: 2011-09-12
The team finds themselves under siege by an undetectable Alpha when they bring in a potential Red Flag member for questioning.
Ep.10

The Unusual Suspects
Air Date: 2011-09-19
The DoD imprisons Rosen and his team after they suspect that one of the members is a Red Flag traitor.
Ep.11

Original Sin
Air Date: 2011-09-26
Rosen and his team find out about a secret red flag meeting. Things come to ahead for the team and the future is cloudy.