Episodes List
Ep.1

Christmas Special 2013
Air Date: 2013-12-25
The festive sci-fi school play, Scrooge 3000, and a terrifying yuletide tradition courtesy of his psychotic dad are just two of the Christmas challenges that threaten to reduce Dan's life to ruins.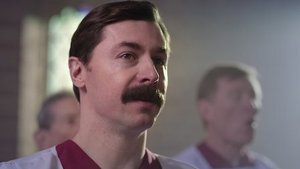 Ep.2

Christmas Special 2014
Air Date: 2014-12-23
Dan learns that his late father has left him a flat - provided the legacy is approved by Dan's direct and eccentric aunt Nesta, so Dan takes Jo and Brian to see her on her farm. Nesta sets her nephew tasks to gain her approval and he and Brian almost come to blows as a result, particularly over a runaway turkey. Having delivered a calf Dan gains Nesta's support and the flat but the turkey gets revenge on him.