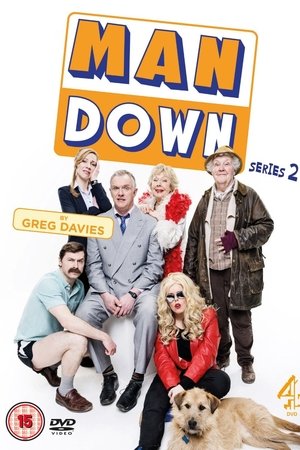 Series 2
(2015)
Concluding that he must change and grow, Dan embarks on a mission of self-improvement ... one that is not an unqualified success.
---
Episodes List
Ep.1

Perfect Woman
Air Date: 2015-06-01
Dan is still doing a teaching job that he despises and is being rejected by the girl he believes that will solve everything, Miss Lipsey. Following a chance meeting, Dan goes on a date but things don't g to plan. Brian attempts to connect with his family's pas
Ep.2

Kindness
Air Date: 2015-06-08
When another teacher and - more importantly - a rival for Miss Lipsey's affections delivers a smash-hit school assembly for Community Week, Dan conspires to top it all with a brilliant one of his own involving his drama class and a war veteran. Meanwhile, Jo is exploring her artistic side, while Nesta favours an upset Brian over her idiotic nephew.
Ep.3

Diversity
Air Date: 2015-06-15
Dan is sent on a diversity course after his complete lack of political correctness alarms headmistress Miss Lipsey, and decides to make an injured Brian part of his idiotic plans. At the beauty salon, Jo hits on the idea of combining two celebrity looks into one genuinely incredible makeover. Comedy, starring Greg Davies and Roisin Conaty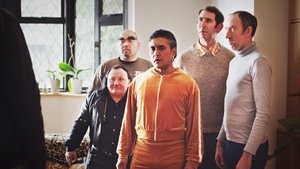 Ep.4

The Phant
Air Date: 2015-06-22
After an unwelcome appraisal of his teaching ability, fate conspires to put Dan directly into the path of his childhood nemesis. Jo comes up with a new money-making scheme and Brian is desperate to be published in the local paper.
Ep.5

Dennis
Air Date: 2015-06-29
When pupil Dennis's uncle who is his sole guardian is hospitalized Dan volunteers to look after him for a weekend to impress Emma. Dan grudgingly accepts Nesta as the second mandatory adult but takes a reluctant Dennis cycling with him rather than hunting with her and recruits Jo and Brian for an adventure game which Dennis finds extremely boring. However the lad is suitably impressed when they end up accidentally attending a criminal's lavish funeral.
Ep.6

The Heath
Air Date: 2015-07-06
After Jo announces she's marrying a digger-driving rapper from a 'pagan backwater', Dan decides he'll use his best man's speech to impress Miss Lipsey.