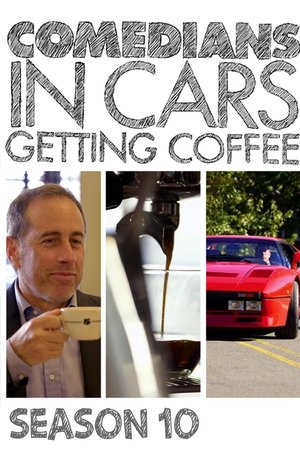 Season 10
(2018)
In a new set of episodes for 2018, Jerry Seinfeld takes a ride with 12 comedy heavyweights, including Jerry Lewis, Ellen DeGeneres and Dave Chappelle.
---
Episodes List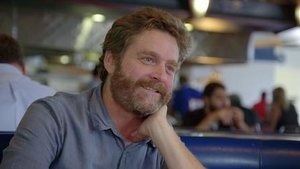 Ep.1

Zach Galifianakis: From The Third Reich To You
Air Date: 2018-07-06
Zach Galifianakis joins Jerry for bike shopping and doughnuts in a Volkswagen Thing before turning the tables and making Jerry sit between two ferns.
Ep.2

Dave Chappelle: Nobody Says, "I Wish I Had a Camera"
Air Date: 2018-07-06
In Washington, D.C., Jerry and Dave Chappelle take a ride in a 1973 Citroën Maserati SM and pay a visit to Dave's old high school.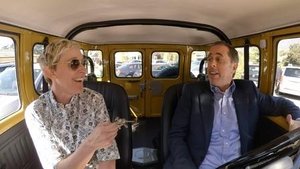 Ep.3

Ellen DeGeneres: You Said It Wasn't Funny
Air Date: 2018-07-06
Jerry picks up Ellen DeGeneres in a 1977 Toyota FJ40 Land Cruiser. They discuss her start in comedy, then Ellen teaches Jerry a lesson about car keys.
Ep.4

Tracy Morgan: Lasagna With Six Different Cheeses
Air Date: 2018-07-06
In a 1984 Ferrari 288 GTO, Jerry and Tracy Morgan do some grocery shopping, talk about raisins and hit a diner in Ridgewood, New Jersey.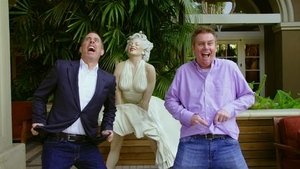 Ep.5

Brian Regan: Are There Left Handed Spoons?
Air Date: 2018-07-06
Jerry picks up Brian Regan in Brian's favorite car, a Cadillac XLR convertible, and they get coffee and visit a golf shop (to Jerry's chagrin).
Ep.6

Dana Carvey: Na.. Ga.. Do.. It
Air Date: 2018-07-06
Dana Carvey and Jerry roll in a Meyers Manx dune buggy to the Beverly Hills Hotel for coffee, then Dana plays guitar for Jerry at a music store.
Ep.7

Hasan Minhaj: Nobody Cries At A Joke
Air Date: 2018-07-06
Jerry picks up basketball enthusiast Hasan Minhaj in a 1992 Ferrari 512 TR and tries to explain why baseball's better over coffee and pancakes.
Ep.8

Neal Brennan: Red Bottom Shoes Equals Fantastic Babies
Air Date: 2018-07-06
Jerry takes Neal Brennan to Hermosa Beach in a 1965 Porsche 356C Coupe to discuss comic philosophies and why they didn't watch each other's shows.
Ep.9

John Mulaney: A Hooker in the Rain
Air Date: 2018-07-06
In a 1969 Alfa Romeo Giulia Super, Jerry and John Mulaney do some rug shopping for John's apartment and head to Staten Island for pizza and coffee.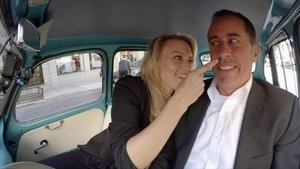 Ep.10

Kate McKinnon: A Brain in a Jar
Air Date: 2018-07-06
Kate McKinnon joins Jerry for a jaunt around Manhattan in a 1962 Fiat 600 Multipla, and they dive into topics like the Coriolis effect over coffee.
Ep.11

Alec Baldwin: Gyrating, Naked Twister
Air Date: 2018-07-06
Jerry picks up Alec Baldwin in a 1974 BMW 3.0 CS coupe, and they drive to their shared hometown of Massapequa, New York, to swap old stories.
Ep.12

Jerry Lewis: Heere's Jerry!
Air Date: 2018-07-06
Jerry travels to Las Vegas in a 1966 Jaguar E-Type to spend time with his hero, Jerry Lewis, in what would be Lewis's final on-screen appearance.