Episodes List
Ep.1

Jessica's First Christmas
Air Date: 1974-12-25
Frank is experiencing his first Christmas as a father, and he is determined that it will be an eventful one for Jessica. Fortunately, his pride and joy is not always present to see the chaos he creates, especially when he gets involved in the Christmas Nativity Play in the local church.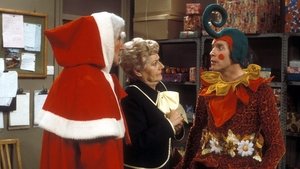 Ep.2

Learning to Drive
Air Date: 1975-12-25
Frank has managed to land himself a job as a pixie in the enchanted grotto of a large store's toy fair. After being sacked, Frank decides to try for his driving license to increase his career prospects.
Ep.3

Learning to Fly
Air Date: 1978-12-25
Frank begins his flying lessons at the local school but things take a bit of a bad turn when Frank manages to cause his instructor to pass out in mid flight.
Ep.4

Sport Relief
Air Date: 2016-03-18
Frank Spencer returns in a one off special that sees him race across London to get to his daughter's debut cycle race, bumping into various celebrities along the way.
Ep.5

Secrets & Scandals of Some Mother Do 'Ave 'Em
Air Date: 2022-08-05
At its peak, around half the UK population was watching the antics of hapless Frank Spencer (Michael Crawford) and his family. This documentary reveals the behind-the-scenes stories of how 1970s sitcom Some Mothers Do 'Ave 'Em was made, and features an interview with show creator, Ray Allen. Contributors include John Thomson, cast member John D Collins, and crew.