Episodes List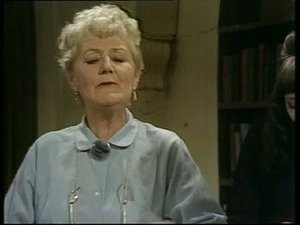 Ep.1

Cliffhanger
Air Date: 1973-11-22
Disaster-prone Frank manages to find a job as salesman for farm products, and with the job goes a car...and when they go for a picnic on a seaside cliff-top...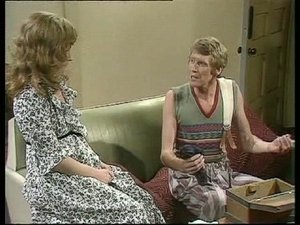 Ep.2

The RAF Reunion
Air Date: 1973-11-29
Today, Frank attends his RAF reunion & the hidden story of his short but eventful spell in the service unfolds in flashback - of how the massed forces of the RAF were mobilized to get him out!
Ep.3

The Public Relations Course
Air Date: 1973-12-06
Frank loses another job, this time he was working in the sewers. Betty encourages him to go back to work at the prison but he doesn't think they will take him back after he was fired for assisting a prison breakout. A search of the newspaper comes up with a Public Relations course that will lead to a high paying career. Frank goes away to attend the 5-day course. On the first night Frank accidentally starts a fight in the cafeteria. A leaking water bottle causes friction between Frank and one of his roommates which leads to a brawl among all of the roommates but Frank. While role playing in class Frank causes the instructor to blow his stack which causes the entire class to leave.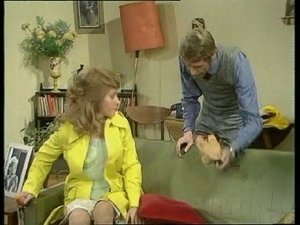 Ep.4

Frank and Marvin
Air Date: 1973-12-13
Betty reveals that she's pregnant. Frank goes off to a holiday camp for an interview as a ""bluecoat."" Frank runs through his act as a ventriloquist, using a dummy called Marvin the Monkey. Unfortunately, Marvin's head gets damaged, so Frank replaces it with a doll's head. The manager wants a singer, so Frank gives him an awful rendition of ""Early One Morning"". He finishes his act (and his chance of getting the job) by accidentally setting off a firewaorks display from the back of his coat.
Ep.5

Fathers' Clinic
Air Date: 1973-12-20
When Frank goes to the Fathers' Clinic, his usual bad luck causes absolute mayhem!!
Ep.6

The Baby Arrives
Air Date: 1973-12-27
It's the moment that Frank has been waiting for as Betty gives birth to his daughter... but the usual bedlam remains...