Season 3
(2006)
The residents of Fairview deal with the arrival of the mysterious Orson Hodge.
---
Episodes List
Ep.1

Listen to the Rain on the Roof
Air Date: 2006-09-24
It is raining on Wisteria Lane, six months after Mike was run over. He is now in a coma, with Susan by his side. Bree gets engaged to Orson. Gabrielle and Carlos are getting divorced, but they are briefly reunited when their 8½ months pregnant surrogate Xiao-Mei runs away. While adjusting to having another child around the house, Lynette realizes that the girl's mother, Nora, is more than she can handle.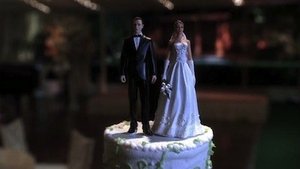 Ep.2

It Takes Two
Air Date: 2006-10-01
It's wedding day for Bree and Orson but things don't go quite as planned. Meanwhile, the body of a dead woman believed to be Orson's ex-wife is recovered, which interrupts the reception. Susan goes on a date with Ian, but trouble ensues when his in-laws show up at the restaurant. When Nora breaks up with her boyfriend, Lynette decide to hook up Nora with someone. Edie lets her 18-year-old nephew Austin come live with her for some time. Lastly, Xiao-Mei goes into labor.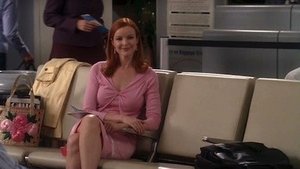 Ep.3

A Weekend in the Country
Air Date: 2006-10-08
It is a holiday weekend on Wisteria Lane. Bree and Orson are going on their honeymoon, while Gabrielle and Lynette are going a spa vacation and Tom is going on a camping trip with the kids. Meanwhile Susan is going on a quiet romantic getaway with Ian, not sure if she's cheating on Mike. However, things don't go as planned.
Ep.4

Like It Was
Air Date: 2006-10-15
Mike has woken up from his coma, and has no recollection of the past two years, and Edie is there to fill in the blanks. Susan is still in the country with Ian, when she receives the news. Bree finds her family is anything but perfect. Lynette is determined not to let Parker quit baseball because he made a commitment, even though he's terrible at it. Carlos moves back into the Solis house, much to Gabrielle's displeasure.
Ep.5

Nice She Ain't
Air Date: 2006-10-22
The divorce between Gabrielle and Carlos reaches new levels of bitterness. Susan is determined to jog Mike's memory, and realizes Edie has been posing as his girlfriend since he woke up. Tom decides that his dream is to open a pizza parlor, and Lynette is not delighted. Bree tries to break up Danielle and her history teacher, who's been having an affair with her. Meanwhile, Mike's phone number is discovered on a dead woman's body.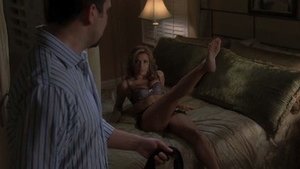 Ep.6

Sweetheart, I Have to Confess
Air Date: 2006-10-29
Susan professes her love for Ian. Gabrielle and Carlos try to rekindle their love. Bree is confronted with Orson's past. In the meantime, Nora and Lynette go to war.
Ep.7

Bang
Air Date: 2006-11-05
Everyone's lives on Wisteria Lane are forever changed when Carolyn Bigsby holds shoppers hostage at a local supermarket. Meanwhile, Gabrielle and Carlos finish dividing their assets: Gabrielle gets the house, and Carlos gets everything in it. Susan is preparing to go to Paris with Ian.
Ep.8

Children and Art
Air Date: 2006-11-12
Lynette returns home from the hospital. Gabrielle decides to get back into modeling and travels to New York. Susan comes home to find Austin and Julie making out on her couch. Bree meets her antagonistic mother-in-law Gloria, with whom Orson is in a quarrel. Detective Ridley has Mike's house searched.
Ep.9

Beautiful Girls
Air Date: 2006-11-19
Gabrielle takes a shot at training potential young beauty queens. After discovering a wall of photos of half-naked boys in his basement, Lynette is convinced her new neighbor Art is a pedophile. Susan stays at Ian's house and clashes with his butler. Carlos asks Mike if he could stay with him for a while. With his mother living in the Hodge house temporarily, another part of Orson's past is revealed.
Ep.10

The Miracle Song
Air Date: 2006-11-26
The residents of Wisteria Lane celebrate their annual holiday block party. Meanwhile, Gabrielle sets her eyes on a father of a girl she's coaching. Mike is arrested for Monique's murder. Thanks to Lynette, mothers of the neighborhood arrange a protest against Art. This causes his sister a heart attack. And Susan has to cook dinner for Ian's parents.
Ep.11

No Fits, No Fights, No Feuds
Air Date: 2007-01-07
Tom and Lynette try to make Kayla feel like a part of the family. Alma Hodge decides to pay Orson and Bree a visit. Susan visits Mike in jail to tell him about the lawyer Ian got him. Gabrielle accuses Carlos of trying to sabotage her relationship with Bill. Bree organizes a dinner party to show Susan that Alma is alive.
Ep.12

Not While I'm Around
Air Date: 2007-01-14
Bree isn't happy Alma has moved to Wisteria Lane. Gabrielle's secret admirer is revealed. The new Scavo Pizzeria faces an uncertain future. Julie and Austin go to Edie about giving them parental consent to buy birth control pills.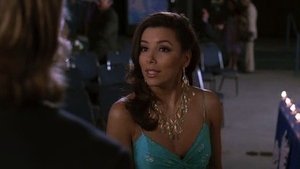 Ep.13

Come Play Wiz Me
Air Date: 2007-01-21
Gabrielle cannot avoid Zach. Mike's new lawyer suggests he pleads guilty, but Susan doesn't agree with that. Gloria informs Bree that she and Alma believe Bree is the other woman. Instead of going back to work Lynette pretends to be ill so she can help Tom promote the pizzeria at a food fair.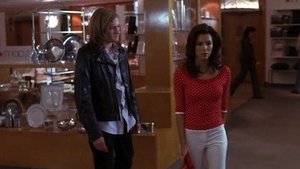 Ep.14

I Remember That
Air Date: 2007-02-11
Ian proposes to Susan. The Scavo pizzeria prepares for its grand opening. Mike visits a hypnotherapist in hopes of remembering Monique. Gabrielle's romantically interested in a lawyer, but he's working for Zach who wants her for himself. Bree is hospitalized after a fall, after being tricked to climb on a ladder to retrieve Monique's teeth.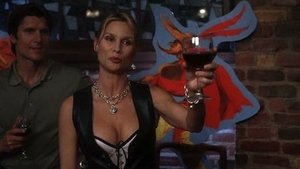 Ep.15

The Little Things You Do Together
Air Date: 2007-02-18
All of Wisteria Lane gathers at Pizzeria Scavo for the grand opening event, while one resident meets an untimely fate and another accepts a marriage proposal.
Ep.16

My Husband, the Pig
Air Date: 2007-03-04
Edie gets an unexpected visit from her son. An unexpected pregnancy causes complications. Victor Lang, a man in his 40s running for mayor of Fairview, introduces himself for Gabrielle. The deceased Rex Van De Kamp narrates.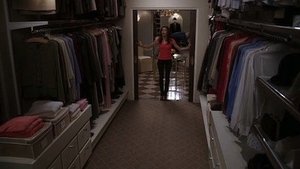 Ep.17

Dress Big
Air Date: 2007-04-08
Susan meets her in-laws and finds out some family. Victor is still taking his chances with Gabrielle, while she has a devastating catastrophe at her home. Lynette is encountering new problems at the pizzeria while an unexpected relationship develops on Wisteria Lane.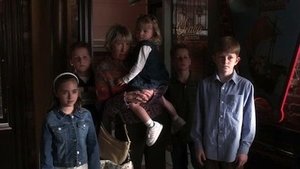 Ep.18

Liaisons
Air Date: 2007-04-15
Susan considers moving from Wisteria Lane to London. Later, an accident causes Ian, Susan, and their car to find themselves stranded in a lake. Tom feels threatened by the interest a new Scavo's Pizzeria employee Rick shows in Lynette. While debating his opponent in the mayoral election, Victor Lang witnesses something disturbing.
Ep.19

God, That's Good
Air Date: 2007-04-22
Gabrielle and Victor will make an unexpected twist in their relationship and will also face a crisis as a video of them sharing a passionate moment in an elevator was caught on tape and is now being used to blackmail them. Edie gets into a fight with one of the ladies that will ruin their "friendship" while another lady on Wisteria Lane ends up in the hospital.
Ep.20

Gossip
Air Date: 2007-04-29
Susan goes to the therapist and realizes she must choose between Ian and Mike. Travers is having a birthday party which only spells trouble for Mrs. McCluskey, Gabrielle's engagement party is upstaged by an unexpected announcement and the neighborhood is full of gossip about the dead body found on Wisteria Lane.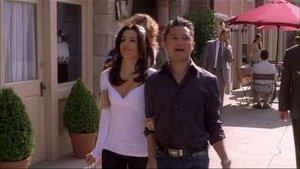 Ep.21

Into the Woods
Air Date: 2007-05-06
Susan goes into the woods to try to find Mike. Gabrielle gets into an argument with a meter man who gives her a ticket. Victor is elected mayor, and Gabrielle goes back to teach the meter man a lesson. Edie's ex-husband comes back to collect Travers. Lynette realizes she has feelings for another man.
Ep.22

What Would We Do Without You?
Air Date: 2007-05-13
While Tom tries to save his marriage, Mike and Susan get engaged. However, Susan's happiness is short-lived when she realizes Gabrielle has stolen her cancelled wedding with Ian. Meanwhile, Edie wants Carlos to move in with her, and she's ready to do anything to make it happen.
Ep.23

Getting Married Today
Air Date: 2007-05-20
As Gabrielle prepares for her fairy tale wedding, Bree returns to Fairview with a surprise. Meanwhile, Lynette's mother Stella pays her a visit after finding out Lynette has cancer. Finally, Susan and Mike tie the knot in an unexpected location.