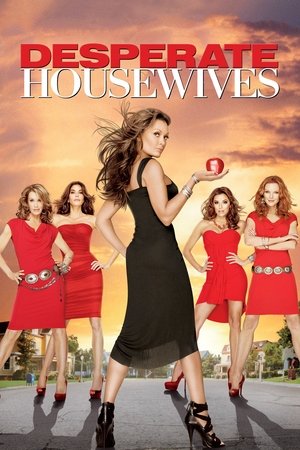 Season 7
(2010)
After losing both her husband and her business, Bree slowly begins the process of rebuilding her life, first by telling her friend Gabrielle a secret that could end their friendship, and then by starting up a romance with her much younger contractor Keith Watson. In the meantime, the Solises discover that their daughter Juanita was swapped at birth, and Lynette is visited by her old college roommate Renee Perry (Vanessa Williams), who later moves to the lane permanently. Bob and Lee find their way back to one another, and Susan and Mike's financial situations lead them to move to an apartment in the city and to take on jobs they don't want to endure through, whereas Paul Young, Mary Alice's widower, moves back to Wisteria Lane to wreak havoc.
---
Episodes List
Ep.1

Remember Paul?
Air Date: 2010-09-26
Paul Young, now out of prison, returns to Wisteria Lane with an enigmatic new wife; Susan, Mike and M.J. live in an apartment on limited funds; Lynette's successful college friends pays the Scavos an unexpected visit.
Ep.2

You Must Meet My Wife
Air Date: 2010-10-03
Lynette is angry when Renee starts spending a lot of time with Tom; Bree finds herself falling for Keith (Brian Austin Green); Susan feels guilty about her side job.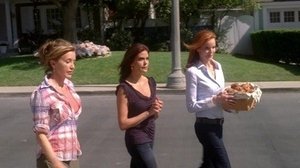 Ep.3

Truly Content
Air Date: 2010-10-10
Susan is less than pleased when she finds out that some of her best and sexiest internet show moves are being copied by a competitor (guest star Rebecca Creskoff), and Gabrielle hires a private detective to look into an important matter, unbeknownst to Carlos. Meanwhile, Lynette is stunned when Tom's doctor prescribes him a rather unorthodox remedy for his depression, and Renee invites a reluctant Bree to go clubbing with her in order to engage in some local man-hunting.
Ep.4

The Thing That Counts Is What's Inside
Air Date: 2010-10-17
Susan is horrified when she discovers that she has become the face of the provocative internet company she's been secretly working for and is now the cover model for their outdoor billboard ads; Gabrielle tells her coveted secret to the ladies; Renee finds out that Bree is a grandmother and uses it to her advantage in an attempt to steal Keith away and have him for herself; Lynette takes advantage of daughter Penny's generous offer to help look after the baby; and Paul purchases the home he shared with Mary Alice, against wife Beth's wishes.
Ep.5

Let Me Entertain You
Air Date: 2010-10-24
Susan's days as a sexy internet sensation may be coming to an end after she angers an important client and incurs the wrath of her boss, Maxine; Renee and Gabrielle are headed for a smackdown after each of them reveals an intimate secret about the other to the wrong people; Bree finds herself exhausted by younger lover Keith's sexual stamina; Lynette is angry with Tom after he asks his mother to become the baby's nanny without talking it over with her first; and housewife Emma Graham puts on a cabaret show -- with the aid of saxophonist Dave Koz -- with surprising results.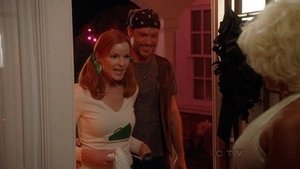 Ep.6

Excited and Scared
Air Date: 2010-10-31
Susan is forced to reveal her secret to Mike; Juanita becomes suspicious of Gaby's interest in Grace; Lynette is worried about Tom's mother's memory lapses; Bree learns a secret about Keith; and Paul takes Beth out on a date.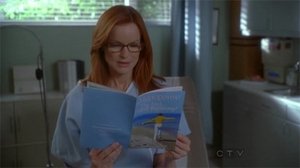 Ep.7

A Humiliating Business
Air Date: 2010-11-07
A reluctant Susan accepts Lynette's offer to be baby Paige's nanny; Bree meets Keith's parents; Renee makes a proposal that Lynette can't refuse; Gaby fears that Bob might be trying to seduce Carlos after they become friends; and Beth begins to question Paul's motives for returning to Wisteria Lane.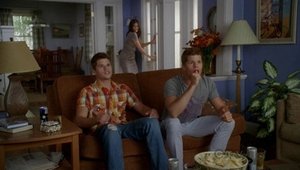 Ep.8

Sorry Grateful
Air Date: 2010-11-14
Thanksgiving on Wisteria Lane finds Gabrielle and Carlos hosting Carmen, Hector and Grace to a bountiful feast. But the Solis's discover some surprising news about the Sanchez's that could threaten their time with Grace. Meanwhile, Bree invites Keith's parents to partake in Thanksgiving at her house and learns some family secrets; Susan butts heads with Lynette over her sleep training techniques for baby Paige; Renee continues to remind Tom about their past; and Beth tries to uncover more about Paul's past misdeeds.
Ep.9

Pleasant Little Kingdom
Air Date: 2010-12-05
Gabrielle desperately tries to figure out a way to keep Grace in her life; Keith plans a very special dinner with Bree; Tom is angry at Lynette for not disclosing his special attributes to the other ladies; Renee tells Susan a deep, dark secret; and Paul's plan for Wisteria Lane is revealed
Ep.10

Down the Block There's a Riot
Air Date: 2010-12-12
Paul's nefarious plan for Wisteria Lane is put into full effect. Juanita discovers that she isn't Gabrielle's biological daughter, and Bree invites Keith (guest star Brian Austin Green) to move in with her, whilst Tom is confronted about his past indiscretion with Renee.
Ep.11

Assassins
Air Date: 2011-01-02
Paul finds out that Beth is Felicia Tilman's daughter while a therapist asks Carlos and Gabrielle to erase Grace from their lives. Susan finds out she needs to go to the hospital every 48 hours and Renee finally tells the secret between her and Tom to Lynette. Orson returns and Bree gets torn apart with her feelings between Orson and Keith and detectives try to find the person responsible for shooting Paul Young.
Ep.12

Where Do I Belong
Air Date: 2011-01-09
Susan's mother and aunt visit her at the hospital, Lynette plots revenge against Tom, Gabrielle becomes increasingly obsessed with getting Grace back and Bree wants to be friends with Beth.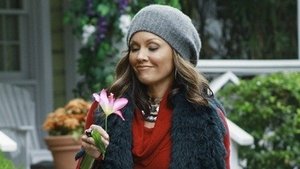 Ep.13

I'm Still Here
Air Date: 2011-01-16
Lynette feels her mother (guest star Polly Bergen as Stella) is marrying Frank (guest star Larry Hagman), an abrasive and obnoxious man, for all the wrong reasons, and thus tries to talk her out of it. Meanwhile, Carlos becomes concerned when he learns about Gabrielle's obsession with her doll, and Bob and Lee hire a non-maternal Renee to decorate their newly adopted girl's bedroom. Bree runs into Keith's ex-girlfriend (guest star Rochelle Aytes as Amber) and learns some shocking news about his past, and Susan tries to befriend a curmudgeonly man (guest star Gregory Itzin as Dick) who has given up on ever finding a kidney donor. In the meantime, Paul appears to have some plans for Beth (guest star Emily Bergl), as he books a trip for the two of them to a remote cabin in the woods.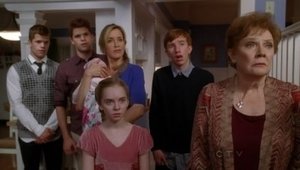 Ep.14

Flashback
Air Date: 2011-02-13
While in therapy, Gabrielle learns the truth about her past; Keith becomes suspicious about Bree's secret; Lynette's mother tells a lie to a coroner about Frank's death; Mike confronts Zach about Paul's shooting; someone makes arrangements to give Susan a new kidney.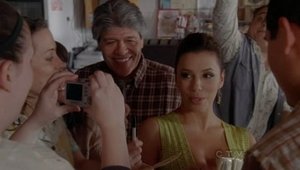 Ep.15

Farewell Letter
Air Date: 2011-02-20
Gabrielle and Carlos head to Texas to visit Gabrielle's stepfather's grave; Lynette prohibits Porter and Preston from bringing home prostitutes; Renee tries to use Susan's dialysis to help her get into a restaurant, but fails.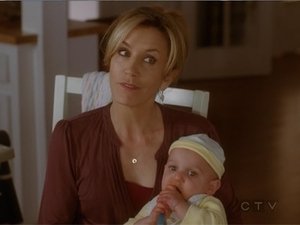 Ep.16

Searching
Air Date: 2011-03-06
Susan vows to get the most out of life when she learns that her dialysis isn't working and that, unless she receives a kidney transplant soon, she will die. Meanwhile, jealous of Lee and Bob's adopted daughter's routine for an upcoming school talent show, Gaby pressures Juanita to come up with a number that will outshine everyone; Bree makes it her mission to find a kidney donor for Susan; Lynette puts a plan into action to discourage a clearly non-maternal Renee from adopting a baby; and Beth Young struggles to figure out what to do with her life after Paul kicks her out of the house.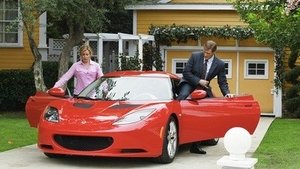 Ep.17

Everything's Different, Nothing's Changed
Air Date: 2011-04-03
Paul tries to stand between Susan and her kidney transplant; Felicia is released from prison and swears revenge against Paul; Gabrielle is furious about a neighborhood party planned by Renee; Tom is caught between working with Carlos and a job opportunity; Andrew's drinking concerns Bree.
Ep.18

Moments in the Woods
Air Date: 2011-04-17
Believing she's on a winning streak after undergoing a successful kidney transplant, Susan begins to think she's invincible and starts to gamble with the little money she and Mike have, convinced she can't lose. Meanwhile, Bree desperately tries to stop Andrew from admitting to Carlos that he was the one who accidentally killed his mother years ago, and Renee helps introduce Lynette to the world of high class, frivolous shopping now that Tom's bringing in the big bucks with his new, high-powered job. Felicia (guest star Harriet Sansom Harris) moves back into the neighborhood and tries to convince an extremely suspicious Paul that she wants to bury the hatchet and try to be civil to one another.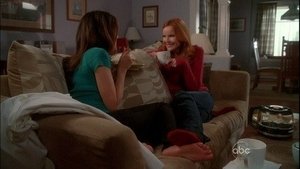 Ep.19

The Lies Ill-Concealed
Air Date: 2011-04-24
Gaby covertly meets Bree when Carlos forbids them from being friends after learning the truth about his mother's death. Meanwhile, saved by the late Beth Young's kidney donation, Susan begins to have some inappropriate dreams about Paul; Lynette is reluctant to be the "plus one" when she accompanies Tom to a weekend conference featuring the nation's top executives; and Felicia tries to regain Mrs. McCluskey's trust in her campaign to bring down Paul Young.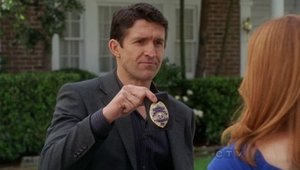 Ep.20

I'll Swallow Poison on Sunday
Air Date: 2011-05-01
With Gaby and the girls temporarily staying at Bree's house, Bree must lay down the law and demand discipline before Juanita and Celia destroy her home. Meanwhile Tom hires Lynette and Renee to redecorate his office - but Lynette has her own ideas of what she thinks Tom needs as opposed to wants; and while continuing to help nurse Paul back to health, Susan discovers that Felicia has been released from prison and is back on Wisteria Lane.
Ep.21

Then I Really Got Scared
Air Date: 2011-05-08
Paul begins to suspect that Susan is responsible for his rapidly declining health; Lynette and Tom butt heads over where to go on their family vacation, as well as which one of them will set it up; Gaby shows Juanita a horror movie and has to pay the price when her daughter becomes too scared to sleep in her own bed; and Bree runs into some trust issues when she goes out on a date with a detective.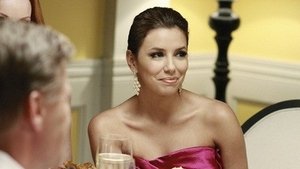 Ep.22

And Lots of Security...
Air Date: 2011-05-15
A progressive dinner party thrown for Susan to celebrate her move back onto the lane leads to a shocking murder. Meanwhile, Gaby is stunned to learn the identity of the mysterious man who has been stalking her; Lynette and Tom attempt to put the spark back into their marriage by spending a few days alone together at a romantic Bed & Breakfast; after being placed under arrest for allegedly poisoning Paul, Susan must convince the police that she was being framed for the deed by Felicia; Bree begins to suspect that her new boyfriend may be gay.
Ep.23

Come on Over for Dinner
Air Date: 2011-05-15
The Wisteria Lane residents each enjoy a progressive dinner; Renee begins a short-lived relationship with a bartender; Bree sees a connection with Chuck; the housewives cover up a fatal accident.