Episodes List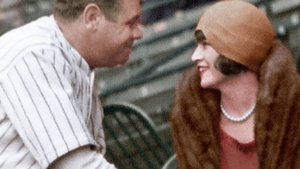 Ep.1

The 1920s
Air Date: 2017-07-02
The 1920s was a decade of unprecedented change for America. Soldiers returned from war. Well-paid jobs were plentiful. Women cast aside "proper behavior," and the Jazz Age erupted. It was an era of vibrant times and colorful characters, but for nearly a century, many have only seen it in black and white, until now. For the first time, we present the Roaring '20s in color, from Ford's assembly line to Charles Lindbergh's transatlantic flight and from speakeasies to New York's Wall Street, before and after the crash.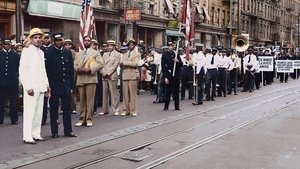 Ep.2

The 1930s
Air Date: 2017-07-09
During the turbulent 1930s the stock market crash sent the United States into a tailspin of violence and disorder. As one president flounders, another offers a New Deal, putting America back to work and reshaping the landscape in the process. Revisit a decade when our nation was pushed to its limits and fought its way through, presented like it's never been seen before -- in color. From the end of Prohibition to the start of bold projects and from Dust Bowl nightmares to Technicolor Hollywood dreams, it's the '30s as only few have seen them.
Ep.3

The 1940s
Air Date: 2017-07-16
It was an American era defined by a world war that united a nation and triggered an economic boom, but also unleashed fear and prejudice. This is the story of the 1940s like it's never been seen before, thanks to digital colorization technology. Watch our transformation from an isolated country to a global superpower, captured by rarely seen footage of the Pearl Harbor attacks, home movies behind the barbed wire fences of Japanese American internment camps, and newsreels of post-war celebration, discontentment, and growing prosperity.
Ep.4

The 1950s
Air Date: 2017-07-23
It's a decade many consider to be America's glory years, despite fearful conflicts at home and abroad. Join us as we revisit the 1950s, when families reaped unprecedented riches, teens discovered rock 'n' roll, and a nation found itself in the throes of civil unrest and on the losing end of the Space Race. Through digital colorization, we present the most significant moments of this incredible decade like they've never been shown before, including the Korean War, the Little Rock Nine, Elvis Presley, and more.
Ep.5

The 1960s
Air Date: 2017-07-30
The 1960s in the United States is a decade that played out on national television, decided a presidency, divided a nation about a war, and on July 20, 1969, declared a winner of the Space Race. Witness the dawn of modern America as it unfolded, through famous, and infamous, images and footage, shown in full color. From the drama of the Cuban Missile Crisis to the music of the Beatles, and from the March on Washington to the walk on the moon, we present the '60s like they've never been seen before.