Season 2
(2020)
All hail the queen. Chilling Adventures of Sabrina returns for Part 3 January 24, only on Netflix.
---
Episodes List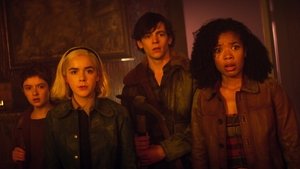 Ep.1

Chapter Twenty-One: The Hellbound Heart
Air Date: 2020-01-24
Sabrina recruits Roz, Harvey and Theo for an emotional mission. Prudence and Ambrose travel to New Orleans. Ms. Wardwell returns to Baxter High.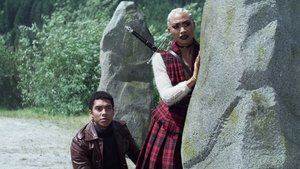 Ep.2

Chapter Twenty-Two: Drag Me to Hell
Air Date: 2020-01-24
In Greendale, Sabrina explores a new hobby ... and a disturbing duty. Elsewhere, Prudence and Ambrose continue their search for Father Blackwood.
Ep.3

Chapter Twenty-Three: Heavy Is the Crown
Air Date: 2020-01-24
Sabrina visits a mysterious (and familiar) town. Zelda aims to restore order at the academy. A carnival creates buzz in Greendale. Theo takes a chance.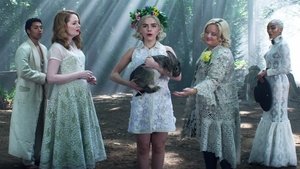 Ep.4

Chapter Twenty-Four: The Hare Moon
Air Date: 2020-01-24
The coven celebrates a festive tradition -- and crosses paths with unexpected guests. Nick struggles to strike a balance between pleasure and pain.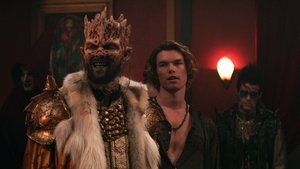 Ep.5

Chapter Twenty-Five: The Devil Within
Air Date: 2020-01-24
Ambrose treats Nick's affliction while Harvey and Theo tend to Roz. Meanwhile, Sabrina and Caliban continue in their unholy regalia challenge.
Ep.6

Chapter Twenty-Six: All of Them Witches
Air Date: 2020-01-24
Zelda attempts to forge a supernatural alliance, Sabrina and the gang work with Caliban, and Hilda's transformation takes a terrifying turn.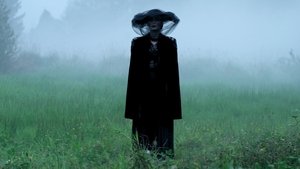 Ep.7

Chapter Twenty-Seven: The Judas Kiss
Air Date: 2020-01-24
On the heels of tragedy, the Spellmans receive a grim omen. Blackwood seeks vengeance. Sabrina prepares for her final challenge against Caliban.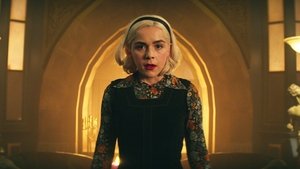 Ep.8

Chapter Twenty-Eight: Sabrina Is Legend
Air Date: 2020-01-24
The lines between past, present and future blur as Sabrina stages an act of heroic restoration. But will her powers prove to be enough?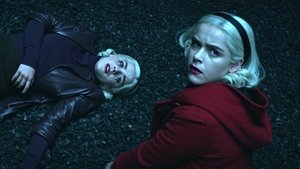 Ep.9

Chapter Twenty-Nine: The Eldritch Dark
Air Date: 2020-12-31
As an all-consuming darkness trickles into town, Sabrina grapples with feeling like the odd witch out — and makes a risky plan for a whirlwind trip.
Ep.10

Chapter Thirty: The Uninvited
Air Date: 2020-12-31
A grim visitor sends Roz and Harvey into a panic. Elsewhere, Sabrina reconnects with an enemy from her past, and Aunt Hilda's wedding day arrives.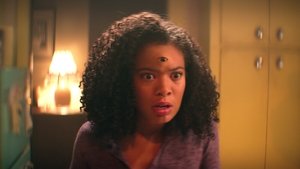 Ep.11

Chapter Thirty-One: The Weird
Air Date: 2020-12-31
The next terror graces Greendale. Sabrina bonds with a new classmate… and finds herself in a squeamish predicament. Roz uncovers a shocking truth.
Ep.12

Chapter Thirty-Two: The Imp Of The Perverse
Air Date: 2020-12-31
Panic turns political as Sabrina and Roz run for Baxter High co-presidents. Harvey struggles with Roz's reveal. Blackwood takes control of the terror.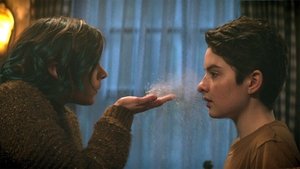 Ep.13

Chapter Thirty-Three: Deus Ex Machina
Air Date: 2020-12-31
Sabrina encounters a surprise at school — and faces a pivotal decision. Theo explores the perks and pitfalls of Robin's time in the mortal world.
Ep.14

Chapter Thirty-Four: The Returned
Air Date: 2020-12-31
As Sabrina longs for a piece of her past, vengeful visitors return to Greendale. The Fright Club competes in a life-or-death battle of the bands.
Ep.15

Chapter Thirty-Five: The Endless
Air Date: 2020-12-31
In an alternate universe, Sabrina Morningstar meets a cast of familiar faces — and investigates the thin line between fact and fiction.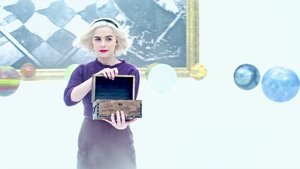 Ep.16

Chapter Thirty-Six: At The Mountains Of Madness
Air Date: 2020-12-31
The darkest days of the void arrive as Sabrina struggles with grief and regret. Can she summon the strength to overcome an endless cycle of destruction?