Episodes List
Ep.1

Good Deeds Done Cheap
Air Date: 2001-09-16
Zoë and the rest of the club have a show down with another gang to do the same good deed of cleaning the beach.
Ep.2

Them's Good Eats
Air Date: 2001-09-23
The gang protests for the return of their fries and gravy after a corrupt health food company takes over the school's menu.
Ep.3

With Friends Like These...
Air Date: 2001-09-30
The gang welcomes a visiting Junior High media club from Peru, and go through some rocky times with their new pals.
Ep.4

Survival Of The Kid-est
Air Date: 2001-10-07
Lambton students are sent on a school camping trip in the woods and end up voting someone ""off the island"".
Ep.5

Memories: The Yearbook
Air Date: 2001-10-14
Lambton media club makes a video yearbook with disastrous results and goes back in time to meet its first grads.
Ep.6

Internet Killed TV Star
Air Date: 2001-10-21
The Lambton media club is shocked when their rival club creates an internet webcast. How will they compete with that?
Ep.7

Sweet Smell Of Obsessed
Air Date: 2001-10-28
The gang faces a number of obsessions with food, collectibles, cleanliness and tries to remedy the situations.
Ep.8

Chariots Of Choir
Air Date: 2001-11-04
Lambton's choir competes against the evil private school from Forsaken Manor and chaos ensues.
Ep.9

Culture Vultures
Air Date: 2001-11-11
The media club is censored by the school board and the gang fights back with hilarious results.
Ep.10

Love Is In The…Where?
Air Date: 2001-11-18
Everybody acts differently after a rumour spreads about Samantha and Beau having a fling.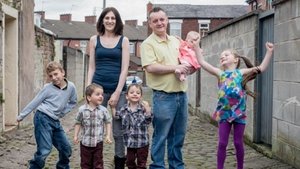 Ep.11

A Very Special After School Special
Air Date: 2001-11-25
The gang takes a look at what kids do after a day of classes.
Ep.12

My Not-So-Secret Identity
Air Date: 2001-12-02
Beau decides to change his squeaky clean image by becoming a bitter punk rocker.
Ep.13

System Cash
Air Date: 2001-12-09
Samantha has spent the remaining budget of the media club on expensive furniture, and the gang must scramble to do some fund raising.